Burundi: Trial underway for 28 'coup plotters' as fears grow over security situation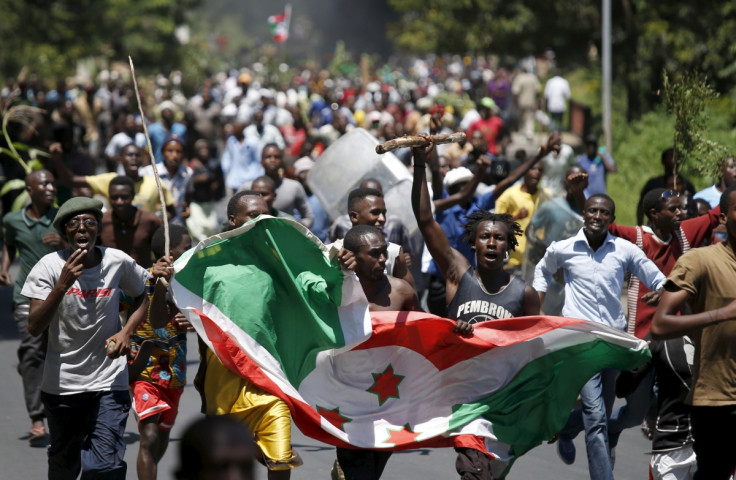 The trial of 28 people accused over an attempt to overthrow Burundi's President Pierre Nkurunziza on 13 May has started on Monday (14 December) amid rising concern over the security situation in the African nation.
Following weeks of protests sparked by Nkurunziza's decision to prolong his rule by a third term, the Burundian army led by General Godefroid Niyombare announced a coup on 13 May, but the coup leaders failed to secure outright support from the rest of military.
After hours of pitched battle between forces loyal to Nkurunziza and supporters of the coup, the insurgents surrendered and Burundian forces arrested the leader of the failed coup on Friday 15 May.
Plotters accused of inciting killings
The trial of the coup plotters – including a former defence minister, Cyrille Ndayirukiye, and 27 other senior military and police officials – was supposed to start on Tuesday 9 June with a preliminary hearing in which a judge which should have decided whether the prisoners should be released on bail.
The 28, who are also accused of inciting killings and destroying property during the anti third-term protests, appeared at at the supreme court in the central town of Gitega, where they have been detained at the central prison.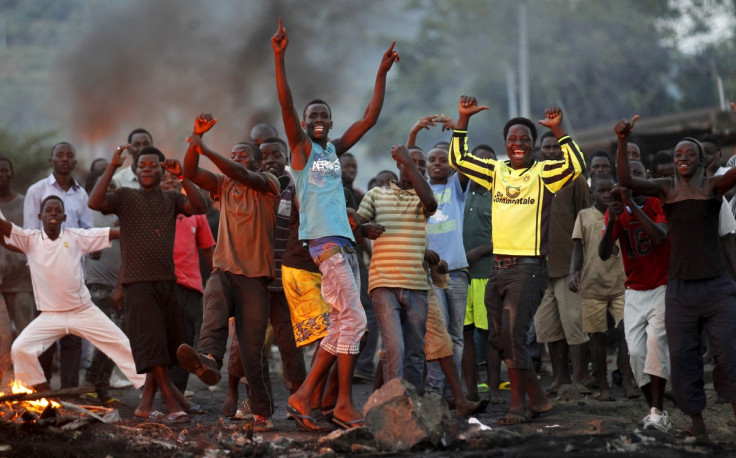 Justice Ministry spokeswoman Agnès Bangiricenge was reported as saying the detainees were "charged with an attempt to unseat the country's constitutional institutions", as well as carrying out assassinations.
A source close to high-ranking military officials told IBTimes UK that Godefroid Niyombare, the main coup leader, was still on the run and was now in hiding "outside of Burundi".
Allegations of 'mistreatment' in jail
Onésime Kabayabaya, one of the defence lawyers, told Reuters the defendants had complained about mistreatment in jail, including being kept in isolation in "inhumane conditions", and been forced to defecate in a bucket. Kabayabaya added they had not had time to review their case files.
Another defence lawyer, Lambert Nsabimana, in June exclusively told IBTimes UK the authorities wereusing escape rumours to restrict the liberties of the army officials standing trial, describing their detention as "unlawful".
At the time, human rights activists and UN officials met the prison's director Emmanuel Niyonkuru, who Nsabimana says should have been responsible for determining the conditions of prisoners' incarceration, but the lawyer claimed that the restrictions were coming from the highest authorities.
The Supreme Court and office of the Attorney-General could not be reached for comment at the time of publication.
© Copyright IBTimes 2023. All rights reserved.