Senior finance and business figures have urged Prime Minister Theresa May to reconsider her proposals to shake up corporate governance in the UK.
Sir Andrew Witty, chief executive of GlaxoSmithKline, and Clare Chapman, non-executive director of Kingfisher, are among those to argue against enforcing annual binding shareholder votes on pay and the publishing of pay ratios between chief executives and workers.
In a report published by the Big Innovation Centre, they admitted that there was a need for reforms on corporate pay "to rebuild trust", but warned that the measures proposed by May could have negative consequences.
"Pay ratios do not lend themselves to valid comparisons between companies, even within the same industry, and would likely add to misunderstanding over executive pay as well as potentially creating perverse incentives," the report said.
"Pay ratios may lead to pay being decoupled from performance, in favour of being linked to median worker pay."
The report, which was co-authored by Bank of England chief economist Andy Haldane, also argued that implementing annual binding votes would make it harder to motivate and retain chief executives.
In its place, it suggested inserting a clause in shareholder voting so that if a pay policy receives less than 75% vote in two consecutive years, then the vote becomes binding.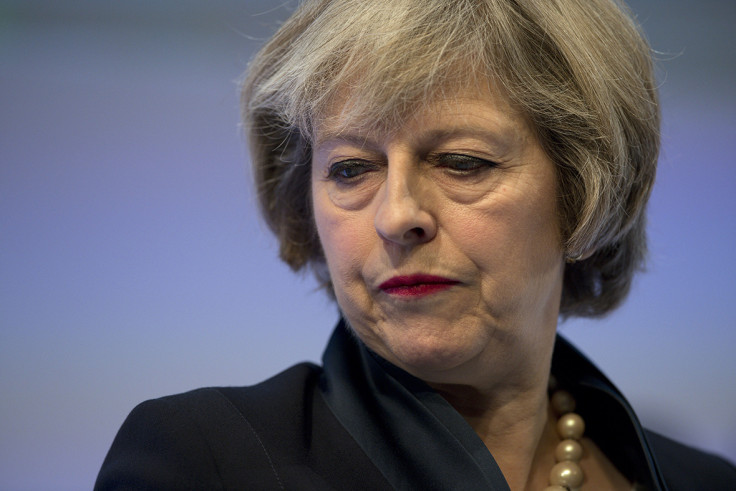 "Given that the detailed international evidence does not suggest binding votes are more effective, we do not see a clear case for universal annual binding votes on pay outcomes at this time," the report said.
"However... a voting system that keeps the pressure on remuneration committees to act in shareholders' interests and to take tough decisions can have benefits in ensuring appropriate restraint is exercised."
May has already backtracked on plans to force companies to have workers sitting on their boards following opposition from business leaders.
In a speech at the Confederation of British Industry annual conference on 21 November, May sought to reassure business leaders about the government's upcoming Brexit negotiations with the European Union.