Caitlyn Jenner dons a bikini to fulfil her 40-year-old fantasy: 'Being my authentic self'
In a video she posted on Instagram, the former Olympic gold medallist is seen strolling on the beaches of Cabo San Lucas, Mexico.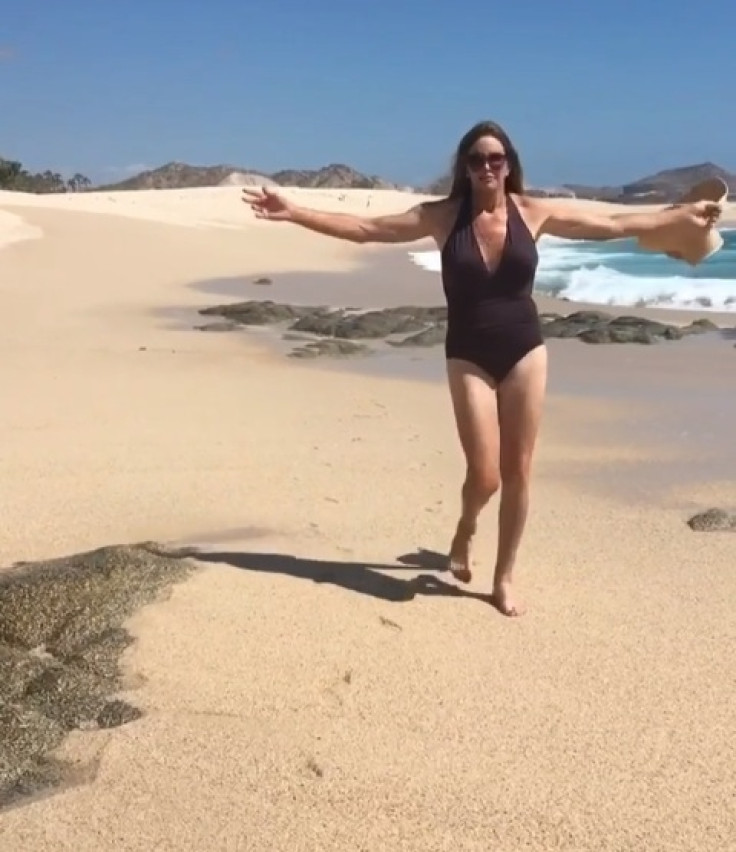 Caitlyn Jenner is living her dream life post her transition from Bruce Jenner as she finally fulfils her 40-year-old fantasy. On Friday, 27 October, she stripped down to a black monokini to get sun-soaked and shared a video on Instagram. However, it was the emotional reason behind the post rather than the video that fans found endearing.
In the short clip, the former Olympic gold medallist is seen strolling happily on the sunny beaches of Cabo San Lucas, Mexico. In the caption she reveals that she has finally fulfilled her "fantasy" of walking on the beach wearing a bikini.
"40 years ago my therapist asked me what my fantasy is. I told her walking on the beach being my authentic self," Jenner wrote in the caption.
The video has since been viewed by more than 1.5 million social media users and many congratulated her for the personal milestone as she gears up to ring in her 68<sup>th birthday on 28 October.
"So happy for you! It must feel great," one of her nearly nine million followers wrote. "You've come a long way babe! Here's wishing you nothing but the best," said another.
The I Am Cait star, however, was also subjected to body-shaming by some for wearing a bikini, but her fans soon came in to support her and defended her journey of transition as "wonderful."
"I don't care what anyone says, even through all the hate. Not ONE person can say she doesn't look AMAZING," one of her fans wrote in her defence.
In April 2015, Jenner came out as a transgender person during a special interview with Diane Sawyer. After officially changing her name from Bruce to Caitlyn, she underwent a "complex" gender reassignment surgery in January 2017. "The surgery was a success, and I feel not only wonderful but liberated," she wrote in the memoir, The Secrets Of My Life.

In her memoir, she also revealed that during her days as Bruce, she would escape to Las Vegas to live her then secret life. "As Bruce, I always liked going to Vegas, not for the gambling or the garishness but because it was the best place of all to dress up, the only locale where you could do whatever you wanted and no one would notice."