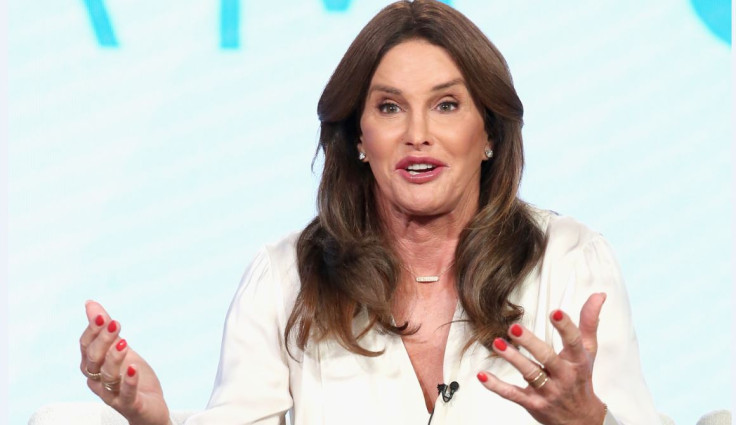 The Keeping Up With The Kardashians clan is not happy with Caitlyn Jenner, after she made some damaging claims about marriage to Kris Jenner in tell-all book The Secrets Of My Life. Family ties became more tense after reports in the Daily Mail talked of the 67 year old's plans to pose for a nude photo shoot.
A Jenner representative, however, has since assured Gossip Cop that the UK tabloid's report was "100 percent not true."
Having completed gender reassignment surgery in January, the Olympic gold medallist allegedly wanted to celebrate living "authentically for the first time" and show off her new body in a bare-all pictorial.
The nude photo news reportedly angered daughters Kendall Jenner, 21, and Kylie Jenner, 19 and ex-wife Kris who then planned to urge their father to cancel the shoot. "They're hoping the shoot doesn't come to pass because that would be their worst nightmare," an unidentified source was quoted as saying in the article. "Taking it to that level and unveiling her [new body] with a fully naked photo spread is going way too far."
Jenner's book is bound to trigger a series of new rumours about the KUWTK brood but the revelations are causing enough of a global stir. People magazine released excerpts from the tell-all in which the I Am Cait host describes wearing women's lingerie underneath his men's suits. "They don't know that underneath the business suit I am wearing panties and a bra," Jenner writes, explaining how he would borrow pieces of clothing from Kris' closet.
"I have [also] stolen makeup... not only from Kris but the rest of K-troop, because – trust me on this – there is more makeup per user in our home than any in history. I have bought makeup how-to-books. I keep the books, along with my meagre collection of clothing, in a small closet with a lock in back of my own closet," he goes on to recollect in his memoirs which hits book stands on 25 April.