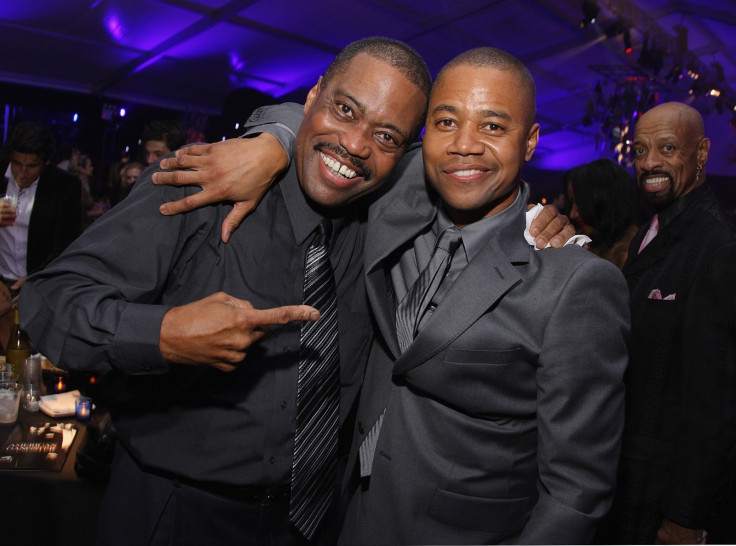 Cuba Gooding Sr, a popular 1970s soul singer and father of Oscar winning actor Cuba Gooding Jr, was found dead in his car on 21 April. He would have celebrated his 73rd birthday on 27 April. Authorities said he was found slumped over in a 2012 silver Jaguar in Woodland Hills, Los Angeles.
According to TMZ, the fire department was the first on the scene and attempted to resuscitate him unsuccessfully. The celebrity news website reported that empty alcohol containers were found in the car and police are considering the cause of death to be an overdose.
The music artist was best known as part of the R&B and soul band The Main Ingredient, which was responsible for the 1972 hit song Everybody Plays The Fool along with Just Don't Want To Be Lonely and Happiness Is Just Around The Bend.
The singer is survived by his wife Shirley Gooding and their four children Cuba, Omar, April and Tommy.
On an episode of Inside The Actors Studio, Cuba said his childhood as the son of Gooding Sr felt like being part of royalty. "He would perform at Disneyland, and after his performances, they would close it off to the general public and all the performers' kids would go on the rides as many times as they'd want," the Jerry Maguire actor said. "He would pull me up on stage with him and make me finish the song because I'd seen him perform all the time. It was a lot of feeling like, 'I come from royalty.'"
Paying tribute to his father Cuba shared an image of The Main Ingredient's greatest hits album cover alongside the caption "Eternal".