Calculating Las Vegas mass murderer set up cameras in hotel door peephole to spy on police
Stephen Paddock was found dead from a self-inflicted gunshot when armed police stormed his hotel suite.
The man responsible for the deadliest mass shooting in modern US history setup cameras inside and outside his hotel room to see if police were coming while committing the massacre.
Stephen Paddock killed at least 59 and injured more than 500 when he used multiple modified assault rifles to shoot at people attending the Route 91 Harvest music festival from the 32<sup>nd floor of the Mandalay Bay Hotel and Casino on 1 October.
The 64-year-old gunman was found dead from a self-inflicted gunshot when armed police stormed the hotel suite where he had been firing from. Inside the room was an arsenal of weapons and several thousand rounds of ammunition.
Giving an update on the investigation, police have revealed that Paddock had setup hidden cameras inside a food trolley in the corridor, outside his room, and in the peephole of his door so he could see if anyone was approaching while he fired at the 22,000-strong crowd attending the outdoor country music festival.
It is believed that Paddock stopped the attack after being disturbed by a security guard at the hotel, who he also shot and killed. Police do not know if Paddock filmed the shooting as he carried it out.
Clark County Sheriff Joseph Lombardo told reporters: "This individual was pre-meditated. Obviously pre-meditated, the fact that he had the type of weaponry and the amount of weaponry in that room. It was pre-planned extensively and I'm pretty sure he evaluated everything he did in his actions."
Days after the shooting, authorities are still unable to give a possible motive for the mass killing, having ruled out the attack as being terror related.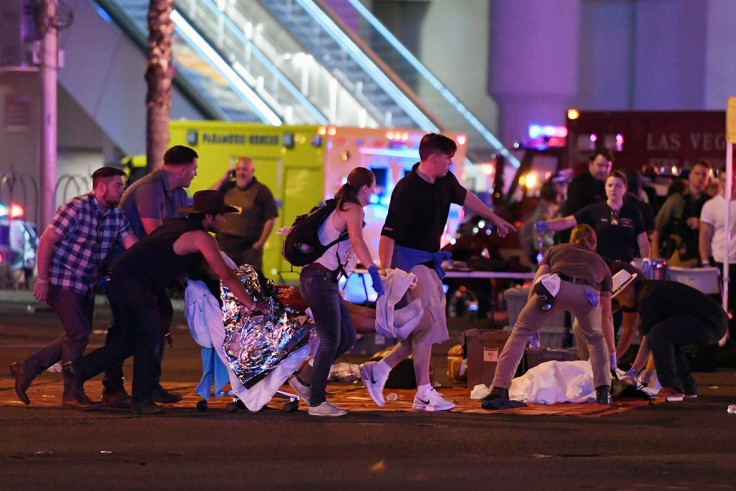 Marilou Danley
The focus of the investigation will now shift to Paddock's girlfriend Marilou Danley, who has just arrived in Los Angeles on a flight from Manila.
Danley was named as a person of interest in the wake of the shooting but was believed to have been in the Philippines at the time of the attack. It has now emerged that days before he committed the mass killing, Paddock wired $100,000 to the Philippines, although it is unclear whether it was meant for Danley.
During the investigation, guns, explosives and thousands of rounds of ammunition were recovered from Paddock's home in Mesquite, Nevada. A search of Paddock's car also recovered a supply of ammonium nitrate, a fertiliser compound that can be used in explosives. The fertiliser was used in the 1995 Oklahoma City bombing which killed 168 people.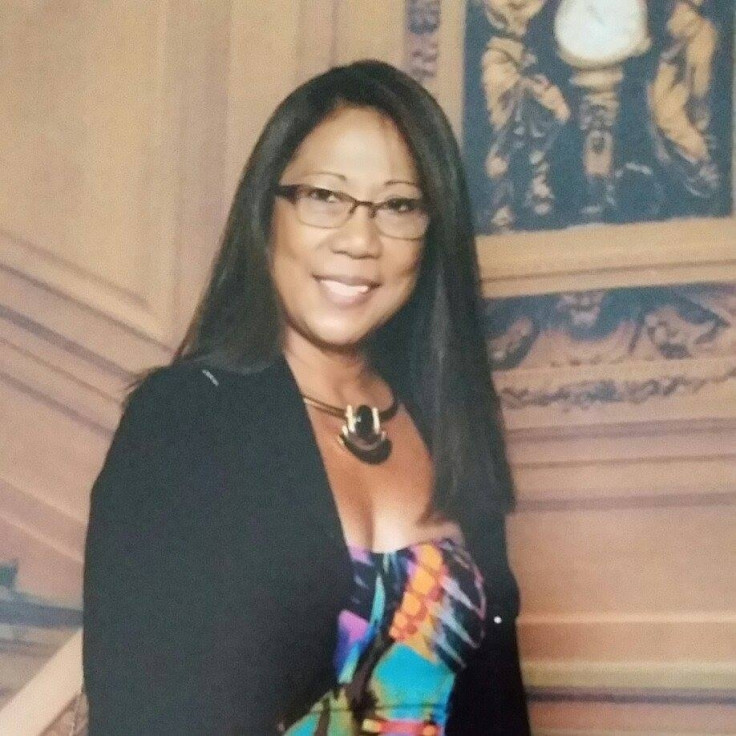 Attack motive
The shooting is not being treated as a terror attack as Paddock has no apparent links to any extremist groups and no possible motive has emerged.
"We cannot even rule out mental illness or some form of brain damage, although there's no evidence of that, either," an official told Reuters on the condition of anonymity
Craig Jackson, a psychology professor at Birmingham City University in Britain who has studied serial killers for the past 10 years, added: "We usually find something there in the background where they see themselves to be the victims.
"No one has listened to them and they feel this is the last recourse," Jackson said, adding that in these sort of cases a video or manifesto are usually left behind. "If there is something, I think we would have found it by now."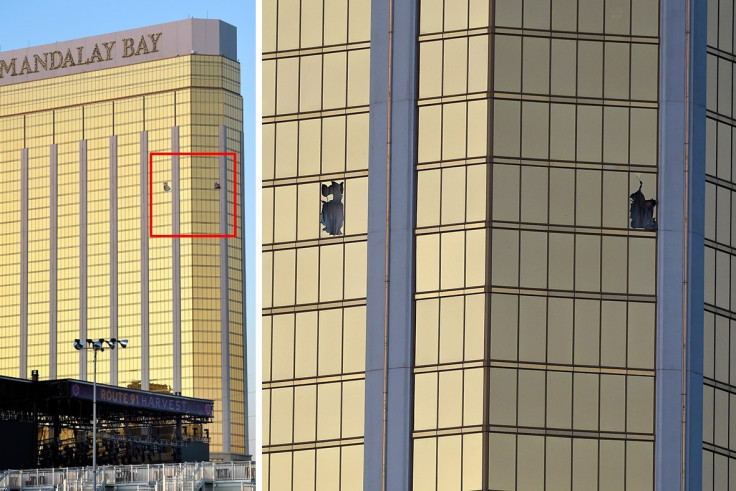 © Copyright IBTimes 2023. All rights reserved.