The deadliest mass shooting in modern US history has sparked a debate on if the attack should be labelled as terrorism.
At least 59 people were killed and hundreds more injured when a man, identified as 64-year-old Stephen C Paddock, opened fire on a crowd during the Route 91 Harvest country music festival in Las Vegas, Nevada, on Sunday 1 October.
The gunman fired from the Mandalay Bay hotel, across the street from the site of the festival, before police found him dead from a self-inflicted gunshot wound.
Police believe Paddock acted alone, and the motive behind the attack is unknown, but authorities said they were not treating it as a terrorist incident.
Although the Islamic State (Isis) terror group claimed responsibility for the attack, both analysts and US officials dismissed the claims as unsubstantiated.
Paddock's brother told reporters that, as far as he knew, the gunman held no political or religious affiliations. US President Donald Trump described the attack as an "act of pure evil" and offered his condolences to the families of the victims.
What is terrorism?
As per the Oxford dictionary definition, a terrorist is a "person who uses unlawful violence and intimidation, especially against civilians, in the pursuit of political aims".
The US federal law defines terrorism as an act that "includes the unlawful use of force and violence against persons or property to intimidate or coerce a government, the civilian population, or any segment thereof, in furtherance of political or social objectives."
Without a political or social motive, an attack cannot be labelled as terrorism, even though the attacker may have intended to terrorise and instil fear among the population.
When Clark County Sheriff Joseph Lombardo was asked whether the police thought the Las Vegas shooting was an act of terrorism, he told reporters it was too early to label it as such because Paddock's motive was not clear.
"No, not at this point, we believe it is a local individual, he resides here locally. We don't know what his belief system was at this time," he said.
However, the definition of terrorism is broader in the Nevada statute, which defines terrorism as an act that involves:
The use or attempted use of sabotage, coercion or violence which is intended to:

Cause great bodily harm or death to the general population; or
Cause substantial destruction, contamination or impairment of any building or infrastructure, communications, transportation, utilities or services; or any natural resource or the environment.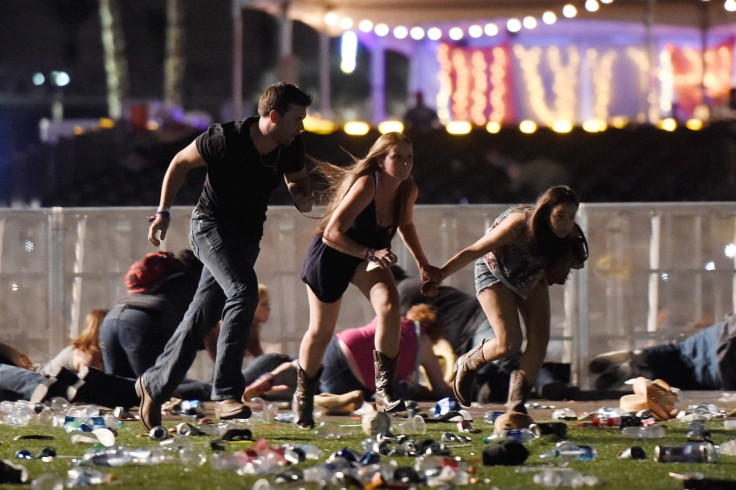 Local laws define a terrorist as "a person who intentionally commits, causes, aids, furthers or conceals an act of terrorism or attempts to commit, cause, aid, further or conceal an act of terrorism."
According to Nevada laws, the mass shooting in Las Vegas can be defined as an act of terrorism as it caused "great bodily harm" and "death to the general population".
Paddock's arsenal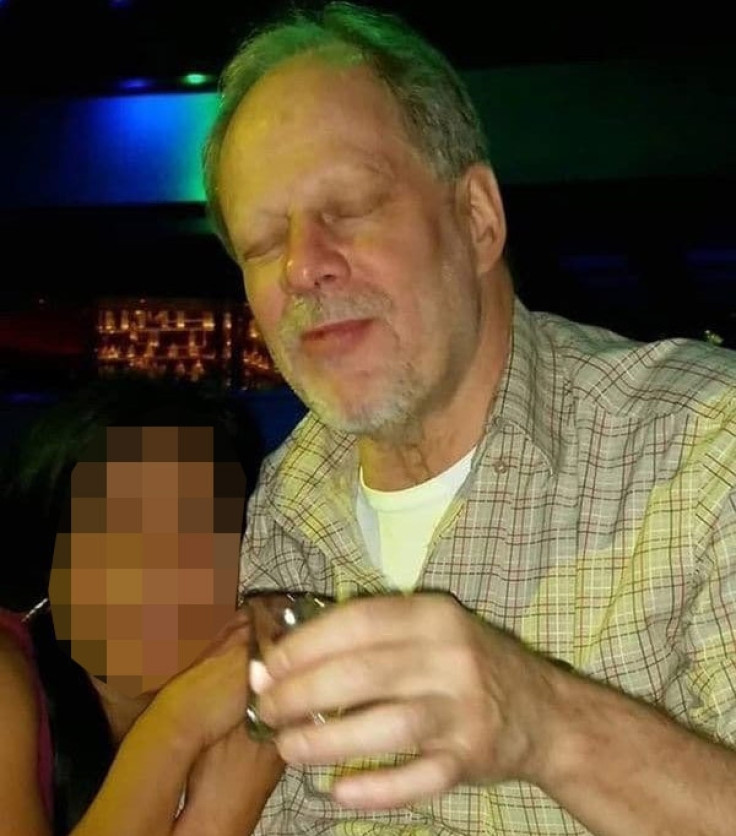 Police found at least 40 firearms belonging to Paddock. Around half were in the hotel room where he launched his massacre and later killed himself, and the rest at his house in the Nevada town of Mesquite.
Paddock's arsenal included assault-style rifles with scopes, and rifles that appeared to have been modified to convert them into machine guns, presumably so his guns could rapidly fire more rounds.
Officials said AR-15-style rifles, a civilian version of a service rifle used by the American military, were found in the room.
Nevada is said to have some of the most relaxed gun laws in the US. People do not need a permit to purchase and posses "a rifle, shotgun or handgun", according to the National Rifle Association (NRA), which lobbies for gun rights.
State laws do not prevent people from carrying firearms openly, but "one should exercise caution". It is legal to carry arms in bars, restaurant and casinos, but not government buildings, according tocarrynevada.org.