Over 11 trillion gallons of water will be needed for California to recover from the drought it has been facing for the last three years, Nasa has said.
A state of emergency was declared in California earlier this year and the state is facing one of the most severe droughts on record.
Analysis of satellite data has now provided a "sobering update" on the conditions using space and airborne measurements.
Presenting at the American Geophysical Union meeting in San Francisco, scientists said California needs about 1.5 times the maximum volume of the largest reservoir in the US to recover from the continuing drought.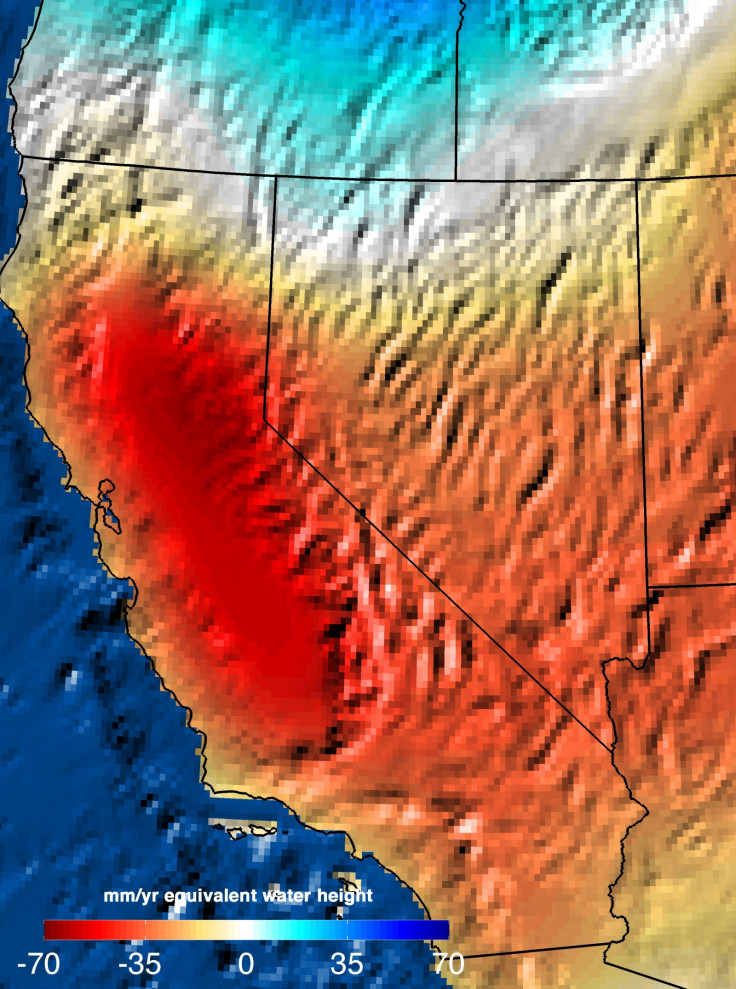 Water storage in Sacramento and San Joaquin river basins is 11 trillion gallons below normal levels.
Jay Famiglietti, from Nasa's Jet Propulsion Laboratory, said: "Spaceborne and airborne measurements of Earth's changing shape, surface height and gravity field now allow us to measure and analyse key features of droughts better than ever before, including determining precisely when they begin and end and what their magnitude is at any moment in time."
Observations show that the river basins have decreased by four trillion gallons every year – more water than the state's 28 million residents use every year for domestic and municipal purposes. Two thirds of the loss is the result of ground water depletion.
Researchers said that while the recent storms in California have helped to replenish water supplies, they are nowhere near enough to bridge the deficit.
"It takes years to get into a drought of this severity, and it will likely take many more big storms, and years, to crawl out of it," Famiglietti said.