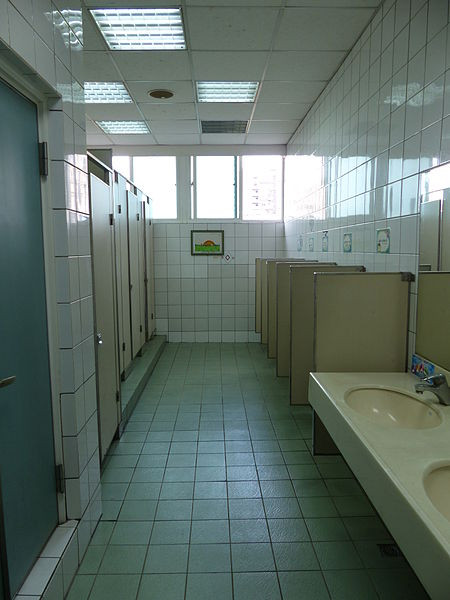 Three third-grade students have been caught smoking weed in the bathroom of an elementary school in Sonora, California, Reuters reported.
The three boys - two aged eight and one nine - were caught by another student who immediately informed the school administrators.
The students were questioned by officers, who also seized a pipe and a very small amount of marijuana.
Sonora police chief Mark Stinson said the youngest person he previously knew of being busted for smoking weed was about 10 years old.
The boys seemed to have had little smoking experience and did not appear to be under the influence when confronted, Stinson added.
The police chief declined to comment on anything the boys said, or on the possible origins of the weed.
He said the incident will remain under investigation to determine whether the boys could be considered criminally culpable.
"The first step is - we have to determine whether they knew right from wrong," he continued.
Under California law, no one under 12 is normally charged with a crime, but the boys could be subjected to juvenile justice proceedings.
Sonora Elementary School Principal Chris Boyles refused to comment.
Superintendent Leigh Shampain confirmed to CBS that the students were caught smoking marijuana. He refused to discuss how the students might be disciplined, however.
"(I'm) shocked. To be in third grade and have their own pipe," parent Linda Rodriguez said to KTXL-TV.
"I think they should be expelled, but I also think they should follow it further to where they found (the drugs)."
The case was forwarded to the Tuolumne County Probation Department.
California is part of the 20 US states which allow marijuana use for medical purposes.
According to a federal report the percentage of American high school students who smoke marijuana is slowly rising.
The report raises concerns that the easing of restrictions on marijuana has seen an increase in the use of the drug among teenagers.
"The acceptance of medical marijuana in multiple states leads to the sense that if it's used for medicinal purposes, then it can't be harmful," Dr. Nora D. Volkow, director of the National Institute on Drug Abuse, told the New York Times.
"The greater the number of kids that perceive marijuana as risky, the less that smoke it," Volkow continued.