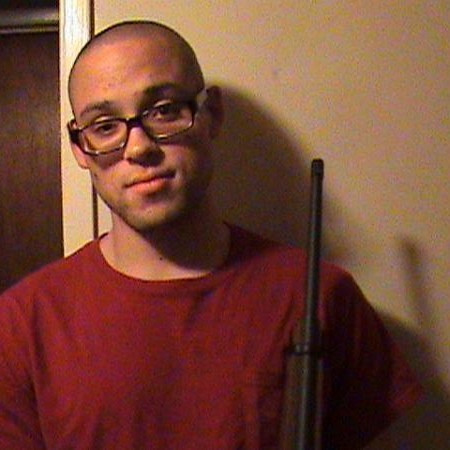 Oregon college gunman Chris Harper-Mercer had a deadly arsenal of 13 weapons police have confirmed. On October 1, the 26-year-old went on a shooting rampage at the Umpqua Community College in Roseburg that left ten people dead and seven others injured.
The 26-year-old opened fire on students after ordering them to stand up and state their religion. To the students who replied that they were Christian, he said: "Good, you'll see God in a second." He later died in an exchange of gunfire with officers. Police said he was wearing metal-plated body armour when he was killed.
Police investigating the mass killing have recovered six weapons from the scene of the attack, including at least three pistols and a rifle as well as body armour. The deadly arsenal included a 9mm Glock pistol and a .40-caliber Smith & Wesson, which were both traced back to the shooter. He also had a .40-caliber Taurus pistol listed as being owned by someone in Portland and a .556-caliber Del-Ton, as well as five more ammo magazines, according to an official firearms report.
A further seven weapons which were found at his apartment including a shotgun, four rifles and two pistols. Mercer was carrying a flak jacket containing steel plates, as well as five additional magazines of ammunition when he was confronted at the school, Douglas County Sheriff's Office said.
The weapons were all purchased legally, seven of them by Harper-Mercer and other family members in the last three years. Mercer is not believed to have a criminal history allowing him to legally own a large cache of weapons. Harper-Mercer's social media profiles featured content supporting the IRA. He is shown posing with a rifle in a photograph posted online.
His MySpace page contained pictures of masked gunmen, a picture of the front page of the Irish republican newspaper An Phoblacht carrying the headline "British Army Could Not Defeat IRA" and a photograph with the words "IRA undefeated army".
Investigators believe he may have been a student at the college because a receipt found at the scene showed he bought textbooks from the campus bookshop two days before the shooting.
The names of the victims have not been officially released. US authorities have appealed for information from the public about the fatal shooting, including any video footage or photographs they have of the incident.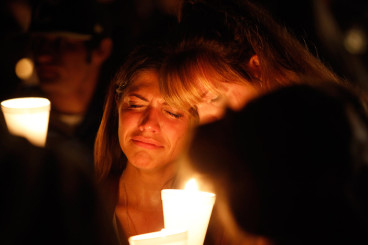 Meanwhile, the gunman's father, Ian Mercer, said he was "shocked" and "devastated" by the attack. "Obviously, it's been a devastating day. Devastating for me and my family," he said. "I'm just as shocked as everybody at what happened today. I've just been talking to the police and the FBI."
The massacre is the latest shooting in the US since Dylann Roof opened fire on nine black worshippers during bible study at a Charleston church. It emerged that the 21-year-old was also planning a mass killing at a Charleston college.
Following the UCC shooting, in a powerful address President Barack Obama called for stricter gun control laws in America to stop the violence. "Our thoughts and prayers are not enough. It's not enough. It does not capture the anger and grief we should feel and does nothing to stop this carnage ... (happening again) next week or a couple of months from now...We collectively are answerable to those families because of our inaction. "