Call of Duty: Activision live-tweets fake terrorist attack to market Black Ops 3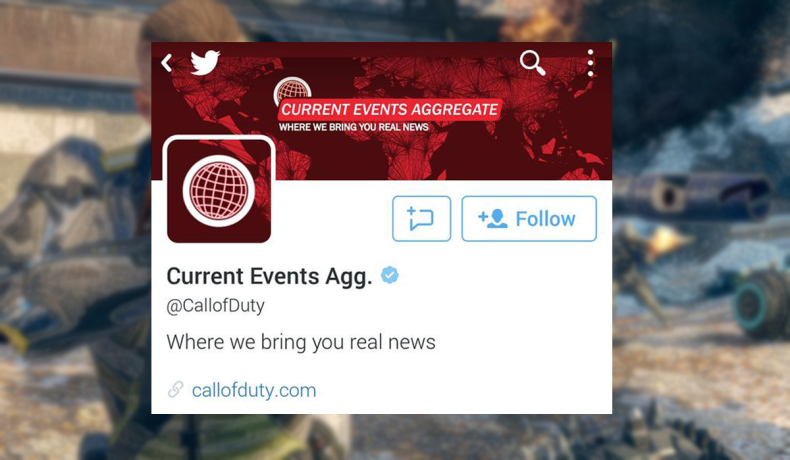 Activision has been criticised for live-tweeting a fake terrorist attack in Singapore as part of a marketing campaign for upcoming shooter Call of Duty: Black Ops 3. In an effort to fool people, the series' official account was re-branded as a news aggregator with a bio reading: "Where we bring you real news".
The series of 20 tweets from @CallofDuty began with: "BREAKING NEWS: Unconfirmed reports are coming in of an explosion on the North bank of the Singapore Marina", before later expanding on that report and saying that authorities in Singapore had declared a state of emergency.
Drones, riot police, quarantine zones and military convoys were all mentioned, as well as a statement from James Chung, the fictional commander of the Singapore Armed Forces. It ended with a final tweet stating: "This was a glimpse into the future fiction of #BlackOps3."
As obvious a publicity stunt as this is, Activision understandably came under fire for deliberately seeking to fool people into thinking a terrorist act had occurred. It was a reckless and irresponsible act on their part. Beyond the real possibility of causing panic among the account's 2.88 million Twitter followers and others reading retweets – the act was certainly, at the very least, in poor taste.
You can read the series of tweets in chronological order at the Storify we have created here.
Twitter user @athenahollow posted ta series of screengrabs and said: "COD's latest social media campaign is dangerous and is gonna cause panic. What idiot thought this was a good idea?" Another user @Xodious was momentarily hoaxed, saying: "Was reading about some kind of explosion in Singapore and was deeply concerned until I realized that the tweets were from Call of Duty."
IBTimes UK has reached out to Activision for comment.
For all the latest video game news follow us on Twitter @IBTGamesUK.