Microsoft hackathon teases Google Cardboard competitor to enter VR arms race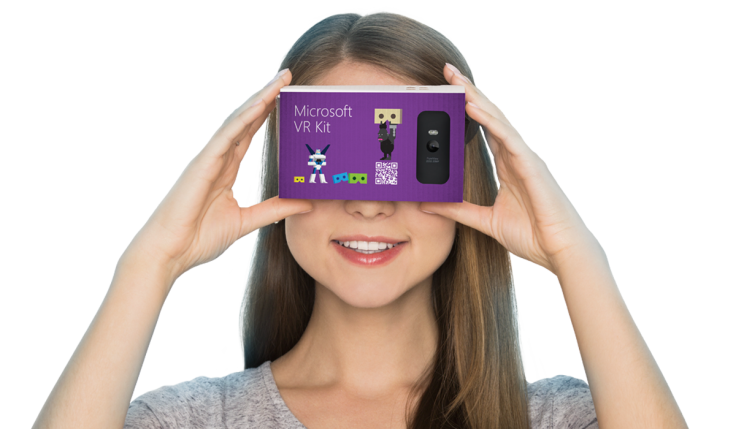 Microsoft appears to be readying itself to enter the virtual reality arms race with its own version of Google Cardboard. An image depicting the budget VR headset appeared on a website (since taken offline) detailing a VR hackathon in Russia.
To date virtual reality headsets have come in two flavours. Hefty, costly headsets with built in tech like the HTC Vive and PlayStation VR, and headsets which use mobile phones as their screens, like the Google Cardboard and more substantial Samsung Gear VR.
The hackaton (an event in which programmers gather to work intensively on software) will be held in Moscow on 17 October, and will reward successful ideas with "a set of Cardboard" to test VR applications (via Cnet).
Google Cardboard is a simple cardboard set-up, folded by the user to house a mobile phone. The simplicity of Cardboard means anyone can duplicate its design, so Microsoft may simply be doing so to suit this particular event. The capitalisation of Cardboard in the quote above suggests they may even have just added a lick of paint to Google Cardboard.
Microsoft currently has no known virtual reality headset in the market, but does appear to be onto something with HoloLens, their augmented reality headset. Augmented reality is very different to virtual reality as it lays virtual objects over real-world surfaces and locations, rather than presenting a purely virtual world.
At E3 in June, Microsoft wowed audiences with its Minecraft demo for HoloLens, which showed off the capability of the device in its early form.
For all the latest tech news follow us on Twitter @IBTimesUKTech.
© Copyright IBTimes 2023. All rights reserved.