Call of Duty: Black Ops, BioShock trilogy and Skate 3 confirmed for Xbox One backwards compatibility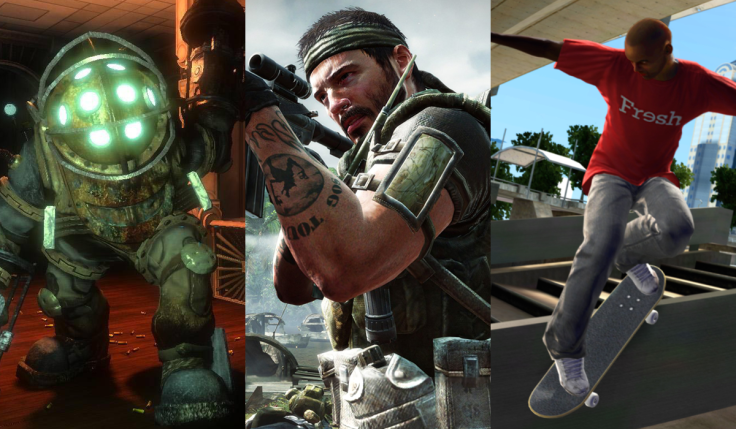 Microsoft has seemingly confirmed that the BioShock trilogy, Skate 3 and Call of Duty: Black Ops are all coming to Xbox One as part of the backward compatibility programme. The games are some of the most requested among fans to join the service.
On Xbox's backward compatibility page, the five games are listed under the heading: "Even more favourite titles coming each month," strongly hinting at but not directly confirming whether the games are heading to the service. IBTimes UK has contacted Microsoft for clarification.
Publishers and IP-holders must decide whether a game comes to the service, not Microsoft, but an official voting platform does indicate which games players most want to see. Call of Duty: Black Ops is the fifth most-voted for game on the list, with BioShock Infinite not far behind.
News of BioShock, BioShock 2 and Infinite's arrival on Xbox One comes after a remastered collection of the games for current gen consoles was spotted on ratings boards. 2K Games has yet to officially announce anything, however.
Call of Duty: Black Ops would be the first game in Activision's blockbuster series to become backward compatible on the Xbox platform. This comes shortly after the announcement of a Modern Warfare remaster coming to current consoles, packaged with this year's new CoD title Infinite Warfare.
Skate 3 was a popular game when it was released in 2010, but found new popularity recently thanks to YouTuber PewDiePie's series of Let's Plays.
For all the latest video game news follow us on Twitter @IBTGamesUK
© Copyright IBTimes 2023. All rights reserved.