PlayStation 3 and PC gamers hooked to Call of Duty: Black Ops 2 and eagerly awaiting the release of the Revolution DLC can expect to lock-and-load on 28 February. The DLC for the Xbox was released last month (on 29 January) and as disappointing as that is, it should be noted this is perfectly in keeping with the schedule of launches for earlier DLCs.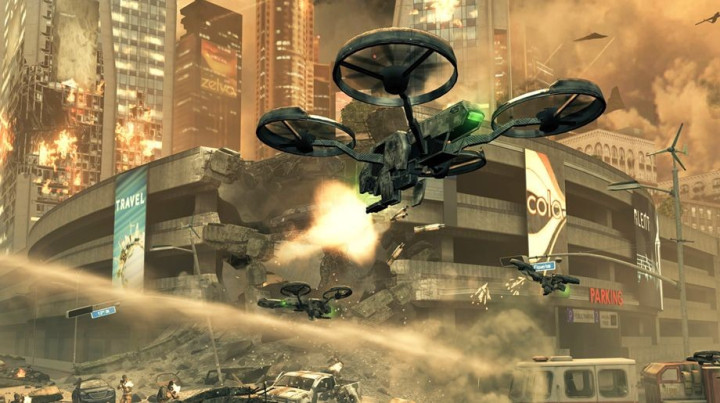 A post on Call of Duty's community Web site confirms the launch date for the PS3/PC version of the DLC and also listed a description of the maps available:
Mirage - A town in Mongolia's Gobi Desert, in the aftermath of a sandstorm with sand dunes scattered in between buildings with one structure directly in the center; perfect for sniping and creeping up on enemy players.
Downhill - A ski lodge in the French Alps with both an accessible interior and working Ski Lift for transport up the mountain for the perfect cover (or death trap).
Hydro - This large map - in a Pakistani hydro-electric facility - is perfect for long distance killing and with working flood gates to block paths/take our enemies, could be the best map in the DLC.
Skate - A radically new map set in Venice Beach, California. The map transports players to the historic birthplace of skateboarding, where they will have to learn to use ramps and half-pipes for cover.
Die Rise - A new Zombies map set atop buildings that are literally falling apart
In addition, earlier in January, Treyarch Studios (CoD's software developers) released a tweet promising further updates: "PS3 and PC #BlackOps2 players, we hear you loud and clear. Stay tuned next week for news on #BO2Revolution."
Finally, CoD's official Web site confirms the Revolution DLC brings an all-new multiplayer weapon - the Peacemaker SMG, which is "accompanied by its own set of weapon challenges for additional XP".

Meanwhile, check out a gameplay trailer for the Revolution DLC and see if you can spot the Peacekeeper SMG in action...
[Courtesy: Call of Duty]
And also check out details for the next Call of Duty game - Will it be called Call of Duty: Modern Warfare 4? Or will it pay homage to the series' 10th release and be called Call of Duty 10? Find out in November.