Activision chief financial officer Dennis Durkin has hinted the next Call of Duty game may hit shelves worldwide later this year, most probably between the months of October and December.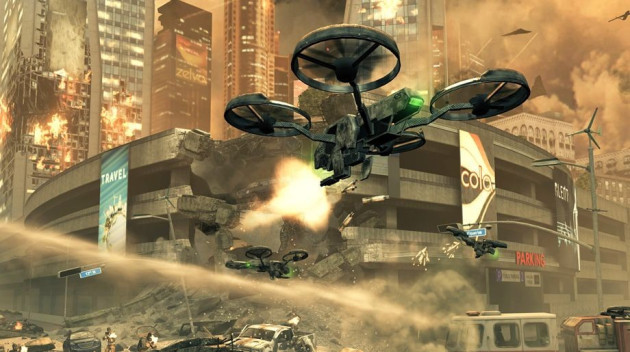 Speaking at the financial earnings conference, Durkin said: "The Call of Duty franchise continues to set the bar of innovation and we expect the new Call of Duty game in development for 2013 to raise that bar even higher."
There is, for now, no exact release date. There is also little information about the name of the new instalment and possible platforms. It should be safe to assume, however, that the game will support all major consoles and the PC.
It is interesting to note that both Sony and Microsoft are expected to launch the new PlayStation and Xbox later this year. Could the new Call of Duty game help launch the console, much like Call of Duty 2 did the Xbox 360?
Be that as it may, Activision are unlikely to launch solely on new consoles, even if they are ready and available by the end of the year. To do so would be to ignore an extremely large fan base (on both platforms) not all of whom may be ready to buy the PS4 or the Xbox 720.
Meanwhile, as far as the name of the new instalment is concerned, reports from last year suggested it could simply be Call of Duty: Modern Warfare 4. However, a listing by Amazon Germany shows the title Call of Duty 10; the most recent game - Call of Duty: Black Ops 2 - is the ninth in a hugely successful series. Either way, it is likely this release will be a Modern Warfare title, for the company have alternated between that and a Black Ops release since 2009.
Activision also announced 2012 was "the best year in (their) history". The video games publisher defied all market expectations to record unprecedented sales over the holiday period last year by releasing Black Ops 2.