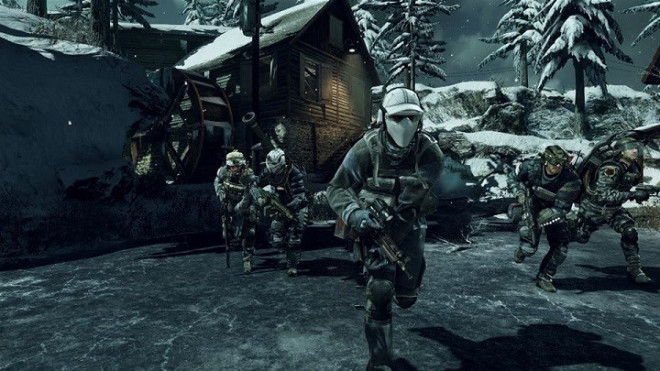 Activision has unveiled a brand new trailer for Call of Duty Ghosts: Devestation, which happens to be the second DLC for their popular first person shooter. Watch it below for a slice of classic COD style action.
What Does it Contain?
Maps
The DLC brings four new maps, which are sized between small to medium. The list contains Ruins, Behemoth, Collision, and Unearthed. Unearthed happens to be a remix of Dome, an extremely popular map from Call of Duty: Modern Warfare 3.
Weapons
The DLC brings Ripper, which is a two-in-one weapon that allows players to switch between SMG and AR as they see fit. This can be done seamlessly in heat of combat as and when required.
Continuation to the Extinction Saga
Players get to continue the four-player co-op story mode with the new DLC. What monsters will they fight this time on? Players can check them out in the trailer. One of the most notable ones happens to be a 100-feet-tall Kraken and the terrifying wall crawling seeder.
Pricing
The expansion is included in the $49.99 season pass. For everyone else, it can be picked up for $14.99.
Limited Time Exclusivity for Xbox One
Devastation will be launched on 3 April on Xbox 360 and Xbox One as an exclusive to the consoles for an unspecified, but limited period of time.