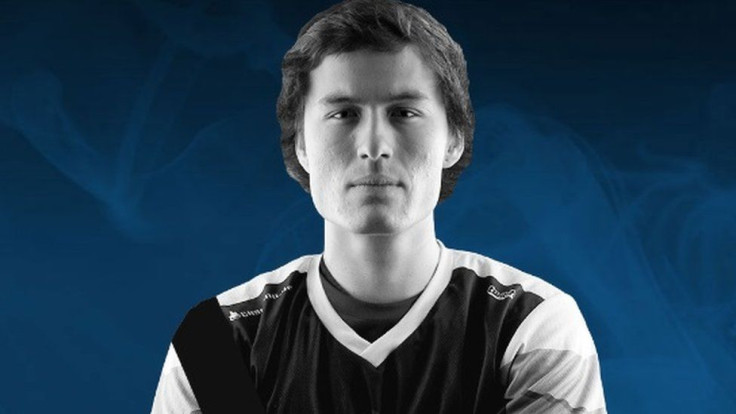 Professional Call of Duty player Phillip 'Phizzurp' Klemenov has died from injuries sustained in a car accident on Sunday morning (2 October). His girlfriend Adrianna Lemus, who was in the car with him in Aurora, Colorado, announced his death in an emotional statement on Twitter.
"My baby passed away today, about 15 minutes ago," she wrote. "Everybody keep good memories of him. Rest in peace my angel." Wearing a sling on her arm, she said Klemenov lost control of the car and hit a light pole and multiple trees.
"He died in my arms," she said.
A third passenger, identified by Lemus as Klemenov's best friend, was pronounced dead at the scene.
"The preliminary investigation shows a black Infinity was eastbound on Florida when it lost control and rolled several times ending up on the sidewalk to the north of East Florida Avenue," local police said in a statement. "The car hit several trees and a light pole in the process. An adult male passenger was pronounced dead at the scene."
Police reported that the male driver was taken to the hospital and was in critical condition. The woman was taken to the hospital sustaining "minor injuries."
The statement, which included a photo of the mangled wreckage from the crash, said that "alcohol and speed" appeared to be factors in the fatal crash, which Lemus disputes.
Local authorities did not officially release the names of those involved in the crash saying the investigation is ongoing.
Klemenov began his professional Call Of Duty career back in 2011 on Team FeaR and has been playing and streaming ever since. Recently signed to H2k Gaming's COD roster, the American player and his team finished eighth in the COD World League North American division.
"Today we lost a beloved H2K family member," H2K said in a statement. "Our thoughts and prayers are with his family, friends and all of those who were lucky enough to have him in their lives. Rest in peace Phil, we will always miss you."
Shortly after the news broke, hundreds of fans and other professional players and personalities in the COD scene took to social media to voice their grief and support using the hashtag #RIPPHIZZURP.
"Phizzurp is the most tenured player in our COD squad," Klemenov's biography on H2K's website reads. "Phil is hailed as one of the most versatile players around and in addition to his success on the competitive field, he has attracted a loyal fan base through his YouTube channel. Having been a part of Quantic, FeaR and Strictly Business, Phizzurp is now sporting the H2K colours in search for more silverware and podium finishes."
An online GoFundMe fundraiser has been launched to help pay for the pro gamer's funeral costs. The fundraiser has already garnered $15,776 (£12,255) of its $20,000 goal so far.