Calls for death penalty to be scrapped in Alabama after killer takes 30 minutes to die during execution
Ronald Bert Smith Jr needed two consciousness tests and was still coughing 13 minutes into a lethal injection.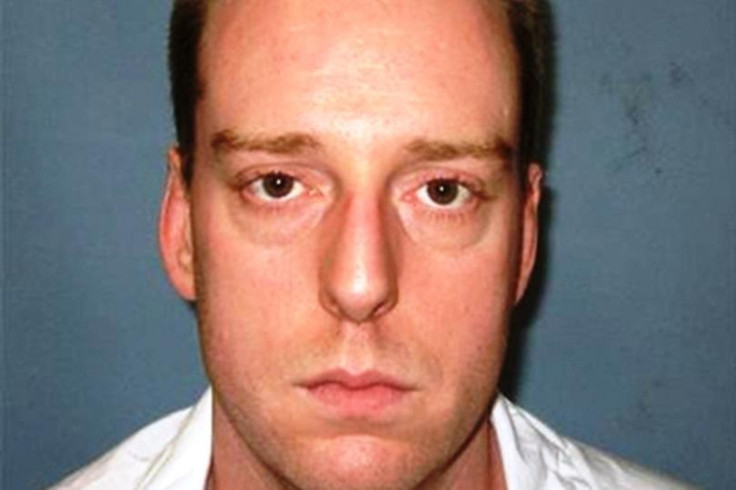 There have been fresh calls in the United States for the death penalty to be scrapped after a murderer on death row took more than 30 minutes to die during a botched execution. Ronald Bert Smith Jr was still alive after two consciousness tests and was seen coughing and heaving before he finally died.
The 45-year-old was sentenced to death for the killing of a convenience store clerk in 1994 and his execution was put on hold twice following two Supreme Court stay orders. These orders were lifted and his execution was set to take place on Thursday 8 December.
More than 30 minutes after the procedure began at the state prison in south-west Alabama, he was finally pronounced dead at 11.05pm, according to the Associated Press (AP).
The US state of Alabama uses the controversial sedative midazolam as the first drug in a three-drug combination that leads to the death of prisoners. Smith had argued that this drug could cause him pain, citing other executions, but the US Supreme Court upheld the use of the drug.
The death row inmate reportedly had struggled for breath, heaved, coughed, clenched his left fist and his left eye was slightly open during much of the procedure. Prison staff performed two consciousness checks before two lethal drugs were finally administered.
It was reported by the BBC that during the first one, Smith moved his arm and during the second one he lightly raised his right arm again.
Smith was jailed for killing Huntsville shop worker Casey Wilson, who was found pistol-whipped and shot in the head during a robbery. CCTV footage showed Smith entering the store to recover the shell casings after the murder.
At the end of his trial a jury voted 7-5 to recommend a sentence of life imprisonment, but they were overruled by a judge who sentenced Smith to death. Smith declined to say anything about the killing before he died.
Alabama Corrections Commissioner Jeff Dunn said after the execution: "We do know we followed our protocol. We are absolutely convinced of that. There will be an autopsy that will be done on Mr Smith and if there were any irregularities those will hopefully be shown or born out in the autopsy."
But many took to social media to voice their concerns over the method of execution that has proved controversial due to the use of midazolam. Supplies of the controversial sedative dried up in some states earlier this year after the lobbying of European pharmaceutical suppliers by death penalty activists.
Robert Neil Smith said on Facebook: "Nope, nothing cruel or unusual about this, is there?" referencing the American constitution. A Twitter user, named Sierra, added: "How many botched executions using midazolam will happen before the federal government admits it shouldn't be used for executions?"
It's the latest incident to call into question the use of the death penalty in the US. In April 2014convicted murderer and rapist Clayton Lockett was reportedly seen writhing and trying to raise his head while struggling to talk. Prison staff even blocked the view of witnesses before he died.
Three months later double murderer Joseph Wood took almost two hours to die after being administered a lethal injection. Wood was said to have gasped more than 600 times over the course of an hour and 40 minutes, witnesses said.
© Copyright IBTimes 2023. All rights reserved.