Camden Fire: Stables Market Blaze Likely Caused by Electrical Fault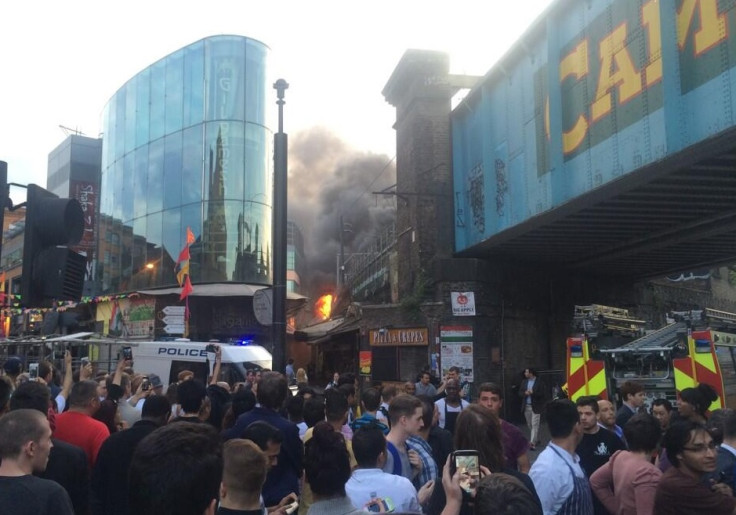 A fire that tore through Stables Market in Camden is thought to have been started accidentally when an electrical fault sparked the blaze.
More than 70 firefighters in ten fire engines battled the inferno that gutted one of London's most popular tourist attractions on Monday night.
About 600 revellers had to be evacuated from the market, off Chalk Farm Road, north London, after huge plumes of black smoke billowed into the air.
Shocked visitors posted photos on Twitter after one of the capital's best-loved haunts went up in flames.
One eyewitness video showed a rail service continue to haul freight along the track which passes over the market, despite flames and smoke billowing out of it.
London Fire Brigade launched an investigation into what caused the fire and has since said that early indications suggested it was accidental.
Stables Market attracts 40 million visitors a year with its collection of fashion and food stalls and is a regular hangout for celebrities from the world of music and television.
The area is renowned for live music gigs and was also home to singer-songwriter Amy Winehouse right up until her death in 2011.
The market has since re-opened with only the affected stalls closed as the clean-up operation and repair work gets under way.
© Copyright IBTimes 2023. All rights reserved.