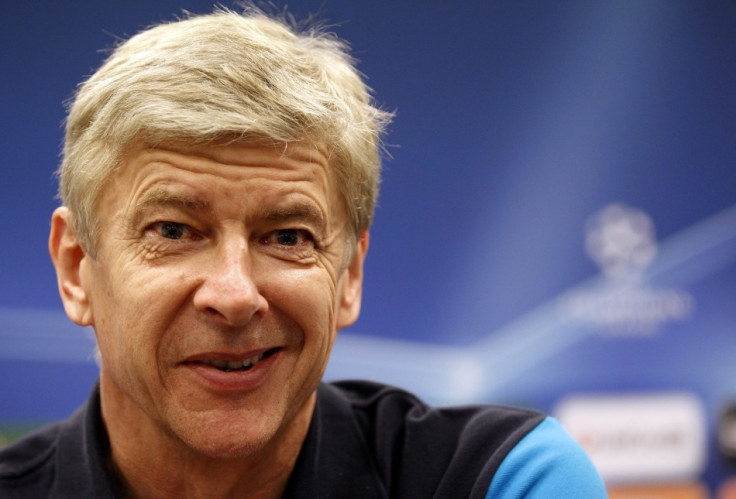 Cameroon defender Nicolas N'Koulou has admitted to being flattered by interest from Arsenal, with the star insisting that while he won't be distracted by the rumours, when a big club like the Gunners takes interest, it makes a player take notice.
N'Koulou has starred for Marseille since moving to the Ligue 1 club from Monaco at the end of June. Even though he signed a four year deal, numerous sides around Europe continue to be linked with a deal.
Arsenal were thought to be front runners for a possible January swoop, with Arsene Wenger in need of support in the backline as summer signings Per Mertesacker and Andre Santos continue to adjust to the pace of the Premier League.
Wenger has denied that he is on the lookout for any new players in the next transfer window, but the rumours of looking for a defender won't go away, and N'Koulou says he would love to play for a club like Arsenal in the future.
"I am flattered by clubs linked with me but, to be honest, I love being with this club," he told skysports.com. "They give me all I want in a big club.
"But once you are linked with clubs such as Arsenal and others, you take notice and it can make you lose your head.
"But I am calm and want to win trophies here and maybe one day I will move to one of the bigger clubs in the world."
When Arsenal signed Mertesacker in the last 24 hours of deadline day, the 27 year old looked like a promising prospect for the Premier League, but he has struggled to keep up with the fast pace of the English game.
Santos, likewise, is also still learning after being in the Turkish league until the summer.
Wenger says that he is happy with his current defensive line-up, but if Arsenal are still fighting for a top four spot in the January transfer window, they may need to build on their squad to challenge the likes of Chelsea, Tottenham and Liverpool.