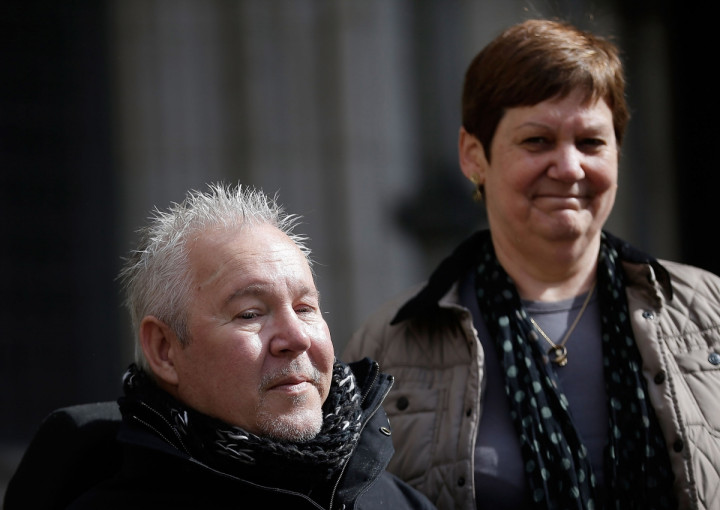 Campaigners have lost their latest legal challenge over the right to die for disabled people at the Supreme Court.
Paralysed former lorry driver Paul Lamb and Jane Nicklinson – wife of locked-in syndrome sufferer Tony Nicklinson, who died in 2012 – brought forward the case with two other families to appeal for it to be legal for doctors to help people who require medical assistance to end their lives.
A third man, another locked-in syndrome sufferer known only as Martin, also lost his attempt to change the law from prosecuting anyone who assists people travelling abroad to end their lives.
Justices ruled against Lamb and Nicklinson by a majority of seven to two. The court unanimously ruled against Martin's claim.
The Supreme Court was ruling on whether the ban on assisted suicide, set out in the 1961 Suicide Act, goes against the European Convention on Human Rights.
However, the lead judge, Lord Neuberger, called on parliament to consider changing the law and insisted it would not result in a battle with the European courts.
Campaigners also noted that two of the judges -- Lord Kerr and Lady Hale – ruled in favour of a change in the law.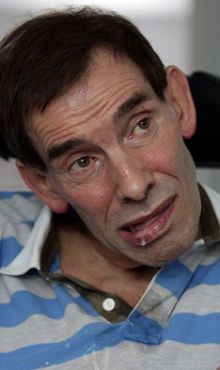 British Humanist Association chief executive Andrew Copson said: "So long as there are strict safeguards, it is our moral duty as a society to give assistance to mentally competent adults who are suffering incurably, permanently incapacitated, and have made a clear and informed decision to end their life but are unable to do so independently.
"We will continue our work to see this happen at last, and are proud to support the brave individuals who continue to bring these cases, overcoming great personal tragedies in order to advance justice and bring about a more humane society."
Mrs Nicklinson has campaigned for a change to the law for several years. Her husband, who was almost completely paralysed after suffering a stroke on a business trip to Athens in 2005, died at his home in August 2012.
He had refused food after losing a High Court battle to have the right to die law changed and died a week later.
Lamb, 58, has been almost completely paralysed for more than 20 years after he was involved in a car crash. He was calling for a change in the law to allow doctors to assist in his suicide without being prosecuted for murder.
Sarah Wootton, Chief Executive of Dignity in Dying said: "The Suicide Act is now over 50 years old and is out of touch with the problems facing dying Britons in the 21st Century. Public opinion is resolutely in favour of change and now the Supreme Court has clearly indicated that it is only a matter of time before the law is reformed.
"If Parliament is unwilling to address the issue, then ultimately the courts will."