Can Samsung's supply chain meet high demand for Galaxy Note 7?
The company has pushed the release date of its new Note device in some markets.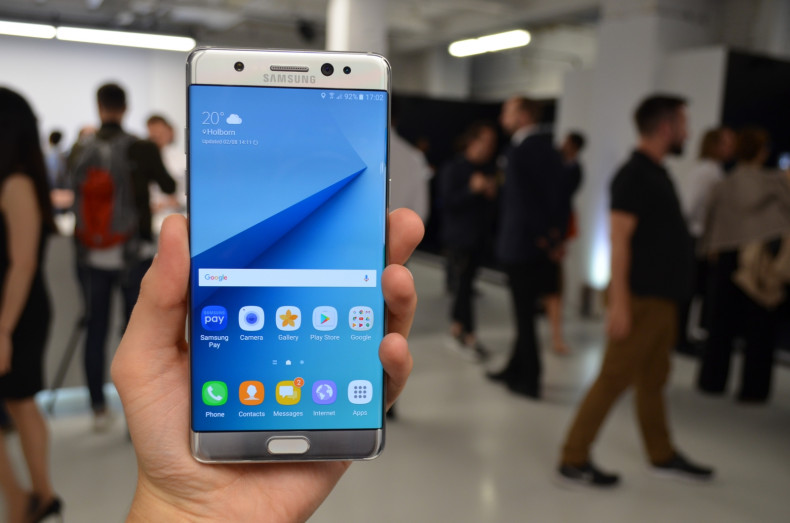 Strong demand for the Galaxy Note 7 has challenged Samsung's supply chain, the South Korean tech major said. Now, the company has adjusted the release date of the device in some markets.
Unveiled earlier this month, the Galaxy Note 7 went on sale in select markets including US, Canada, Mexico, Puerto Rico, Australia, New Zealand, Singapore, Taiwan, UAE and South Korea on 19 August.
Galaxy fans in Europe are waiting for the device to be launched, which is scheduled for a market roll-out on 2 September. It is available on pre-order through major retailers and network operators such as Carphone Warehouse, EE, O2, Three and Vodafone in the UK.
"As pre-order results for the Galaxy Note 7 have far exceeded our estimates, its release date in some markets has been adjusted," Samsung told Reuters, without providing details on which markets the delay could occur.
Samsung saw disappointing sales of the Galaxy S6 Edge due to production problems. Investors believe the same situation might occur this year as well, unless the company works to meet the strong demand for the Note 7. Samsung's shares were down 2% on Wednesday (24 August at 3.39pm BST) following a record high it hit the previous day (23 August).
Samsung was trying to boost production of the Note 7 to meet the demand as early as possible, the company said.
A person with knowledge about the matter told Reuters there was no production issue for the curved screen used on Note 7 and the shortage won't be a long-term issue.
"The party got more visitors than Samsung expected, so they just need to put more food out," said Nomura analyst CW Chung adding the supply situation was not a major risk. Chung said Samsung might sell 15 million Note 7 devices this year, when compared to the nine million Galaxy Note 5 sold a year ago.