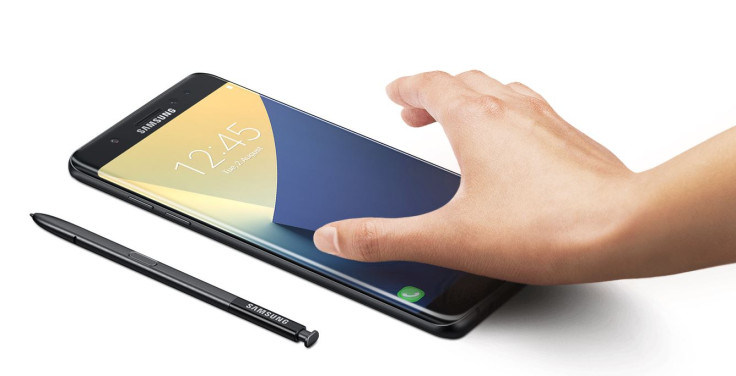 Samsung has reportedly started shipping the Galaxy Note 7 ahead of schedule for users who pre-ordered the device in Germany. All European countries were slated to get their hands on the device only by 2 September, but some users who pre-ordered the phone are now reported to have already received the device.
During the launch of the Note 7 in Germany, the company's German subsidiary had indicated that it would start shipping pre-orders of the handset from 30 August so as to reach consumers around 2 September. However, several readers of All About Samsung have reported receiving the handset already and even posted pictures of their phones as proof.
More from IBTimes UK
All consumers who claim to have received the handset had opted for the Black Onyx model with 64GB of storage and selected the Gear VR as their free gift. Generally, shipments ahead of schedule are carried out by network carriers but this time the shipments have directly come from Samsung's warehouse in the Netherlands.
The Galaxy Note 7 has already garnered great reviews just weeks into its release and even before it has made it into the hands of most consumers. Many reviewers are even calling it the best Android phone of 2016. Samsung has even started seeding the first firmware update with bug fixes and performance improvements for the Galaxy Note 7 to make sure there is no room for error when it comes to customer satisfaction.