Canadian Prime minister Justin Trudeau, has described the fatal shooting at La Loche Community School, in the lakeside village of Saskatchewan as "every parent's worst nightmare."
In a news conference Mr Trudeau said: "I learned with deep sadness and shock today about the shooting at a high school and another location in Saskatchewan that involved multiple deaths and injuries.
"The country's hearts are breaking for the people of La Loche following the shooting today. There was a shooting in the community. Five people were killed. Two others are in a critical condition. The situation is no longer active and the suspected shooter has been taken into custody.
"I was immediately in touch with the Minister of Public Safety, the Hon. Ralph Goodale, and the Commissioner of the RCMP, Bob Paulson, and am receiving regular updates on the situation.
"On behalf of all Canadians, Sophie and I offer the families and friends of the victims our deepest condolences on this darkest of days. Our hearts and prayers are also with those injured in the attack, that they may have a full and speedy recovery.
"I want to thank the first responders who acted swiftly. We all grieve with and stand with the community of La Loche and all of Saskatchewan on this terrible tragic day." He added that it "too early to determine how and why the La Loche school shooting occurred."
A lone gunman entered the school building and opened fire, killing five people. Several others were wounded before the shooter was apprehended. Two more people are in a critical condition. The suspect is now in custody. A hospital nurse said a number of people were being treated for gunshot wounds, the Canadian Broadcasting Corporation reported. It is unclear whether staff members or students were amongst the victims. The RCMP has not released any details.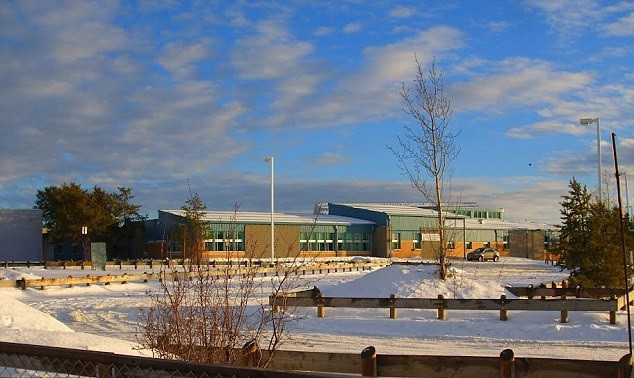 Local community leaders have also reacted to the shooting. Brad Wall, the premier of Saskatchewan, expressed his "shock and sorrow" in a Facebook post. "Words cannot express my shock and sorrow at the horrific events today in La Loche. My thoughts and prayers are with all the victims, their families and friends and all the people of the community," he said.
"Thank you to the RCMP and all the emergency personnel who responded quickly to the shootings. Saskatchewan Education and Social Services will be available to provide all necessary crisis support and counselling services to the school and the community."
Acting Mayor Kevin Janvier said: "It's just tragic and everybody's running around. I'm not 100 per cent sure about what's actually happened but it started at home and ended at the school."
Cam Broten, leader of Saskatchewan's New Democrats, tweeted: "My thoughts are with all students, staff and families affected."
Mr Trudeau is currently in Davos for the World Economic Forum. Today's shooting represents the first major challenge for the 43-year-old Prime Minister , who was elected in October.