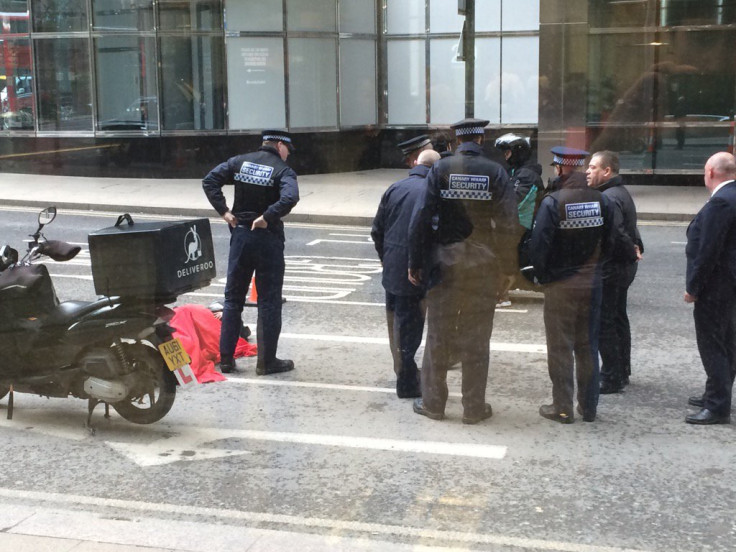 A Deliveroo motorcyclist crashed into the back of a van in an accident occurring on Upper Bank Street in Canary Wharf around 3.25pm Wednesday afternoon (6 April). An ambulance at the scene transferred the driver for medical assistance.
Police attending the accident would not comment but a MET spokesman said there did not seem to be any serious injuries.
A spokesperson for Deliveroo told IBTimes UK: "We can confirm that one of our riders was involved in an accident in Canary Wharf on Wednesday afternoon. An ambulance attended the scene and the rider was transferred for further medical assessment as a precaution.
"The safety and wellbeing of our riders is of paramount importance to us and we are working to assist all relevant authorities involved in this incident."
Images taken by IBTimes UK show the motorcyclist on the ground, covered up to his neck by a blanket.Though an ambulance attended the scene, the London Ambulance Service could not give further information about what took place or whether the motorcyclist had suffered any major injuries. An IBTimes UK reporter was unable to confirm but said that the driver looked unresponsive.