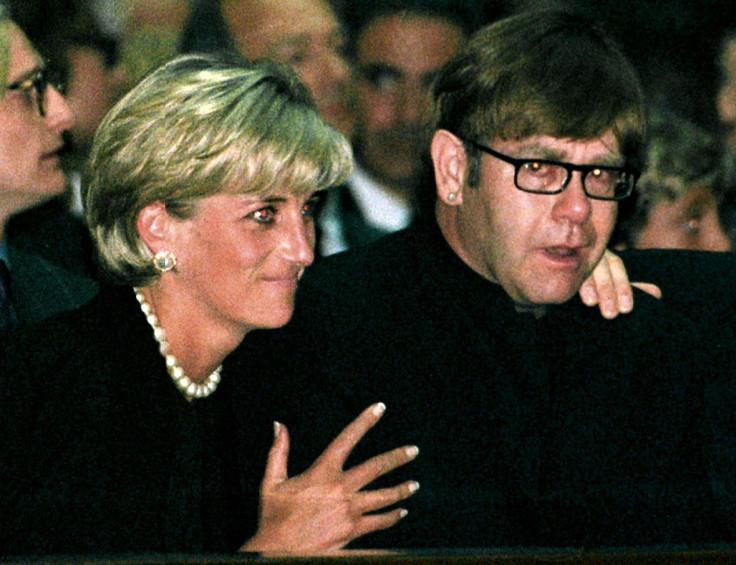 Candle In The Wind is one of the most notable ballads in history but, unfortunately, is also deep-rooted in much sorrow. Elton John revised the piano-led classic as a tribute to Princess Diana following her death on 31 August 1997 and admirably donated all proceeds to the late royal's most beloved charities. But how much has it made so far?
Although Candle In The Wind is now heavily associated with Princess Diana's death, those either too young to remember or simply unaware may be surprised to learn that the track was originally written and recorded in 1973 in honour of Marilyn Monroe who died in 1962.
Creating a memorable TV moment, John, 70, delivered an emotional performance of the song for the first time at Diana's funeral on 6 September 1997 at Westminster Abbey. However, some of the lyrics were revised to better celebrate the memory of Diana, who had been a close friend of John's for years.
Instead of the original opening line: "Goodbye Norma Jean, though I never knew you at all," John sang: "Goodbye England's rose, may you ever grow in our hearts," with Bernie Taupin adapting the lyrics for a more fitting tribute.
At the time of its release, Candle In The Wind 1997 had become the UK's fastest-selling single of all time, shifting a staggering 658,000 copies on its first day of release and more than 1.5 million in the first week. The ballad spent an impressive five weeks at number one in the country and was once the best-selling single of all time in the UK.
However, most impressive of all is the fact that John opted not to profit from the song's popularity with sales instead going towards Diana's favourite charities through the Diana, Princess Of Wales Memorial Fund set up in her name just days after her death.
Watch Elton John perform Candle In The Wind at Princess Diana's funeral:
After running for 15 years, the fund closed in 2012 and raised a hefty total of £138m ($176.7m) for the charities. Out of that, a staggering £38m was generated solely from proceeds of Candle In The Wind.
Addressing the song's skyrocketing success, John Bechard, accountant for the memorial fund, told the Mail Online at the time: "When Diana died there were thousands of donations pouring in, but they were mostly around the £5 and £10 mark. The proceeds from Candle In The Wind gave us a remarkable chunk of money which massively raised the fund's profile, triggering a snowball effect. We are indebted to Sir Elton for his generosity."
Diana's death was particularly poignant for John as they had attended the funeral of fashion designer Gianni Versace just six weeks before. The British crooner has performed Candle In The Wind over the years but it is said he will not perform the 1997 version again unless asked by Diana's sons, Prince William and Prince Harry.
Reflecting on his iconic performance at the funeral, John once revealed in a VH1 documentary: "What was going through my mind was, 'Don't sing a wrong note. Be stoic. Don't break down and just do it to the best you can possibly do it without showing any emotion whatsoever'. My heart was beating quite a lot, I have to say."