Diana, Princess of Wales died on 31 August 1997 at the age of 36. As the wife of Prince Charles, heir to the British throne, she was the most photographed woman in the world. IBTimes UK marks the 20th anniversary of her death by looking back at her life through 100 photos.
Diana Frances Spencer, born on 1 July 1961, became known as Lady Diana Spencer after her father inherited the title of Earl Spencer in 1975. When she first met Prince Charles in 1977, he was dating her older sister Lady Sarah, but Diana and Charles struck up a relationship in 1980. As their relationship developed, press speculation about a potential marriage grew, and photographers hounded Lady Di, following her from her Earl's Court flat to the Pimlico nursery school where she worked as a teacher's assistant.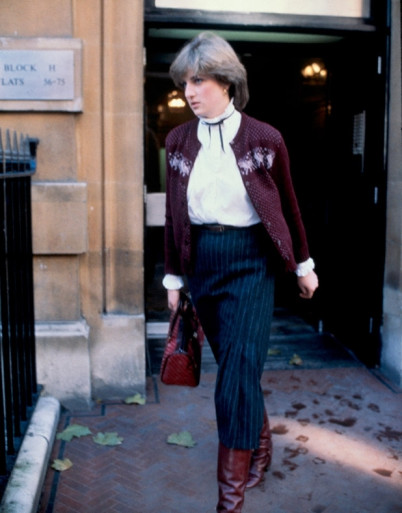 Charles proposed on 6 February 1981, but their engagement was kept secret until 24 February. Their wedding at St Paul's Cathedral on 29 July 1981 was watched by a global television audience of over 750 million people.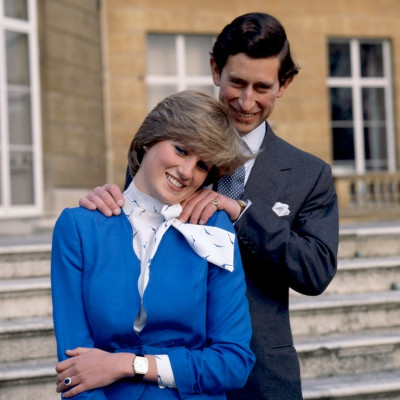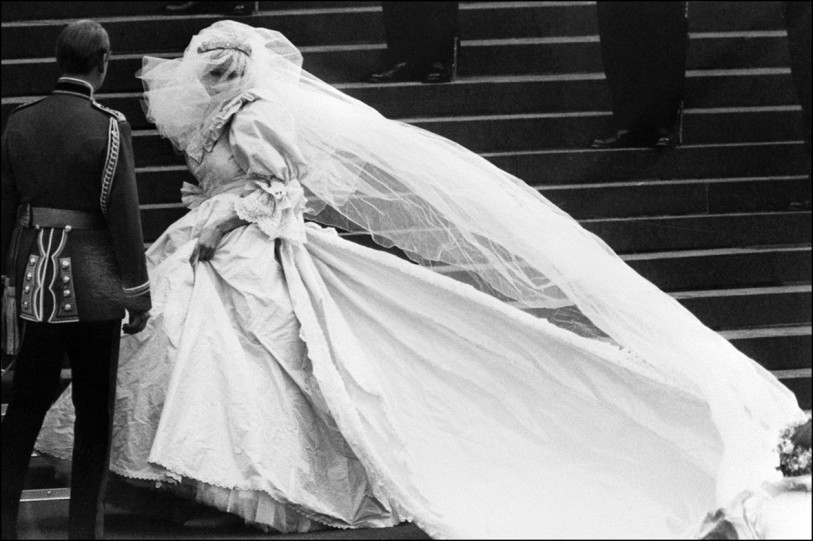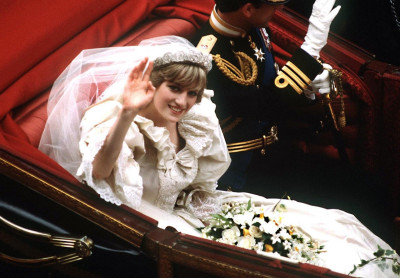 For the next 16 years, her every moment was lived in the spotlight, soundtracked by the click and whirr of a million cameras. Diana was the glittering princess at the centre of a royal soap opera played out in the glare of the media, making her the most recognised woman around the world.
On 21 June 1982, Diana gave Charles an heir, William Arthur Philip Louis. A second son, Henry Charles Albert David, was born on 15 September 1984.
Diana travelled the world with her husband, the glamorous couple representing both a fairytale romance and the face of modern Britain. Diana hobnobbed with actors and New Romantic pop stars, blurring the line between celebrity and royalty.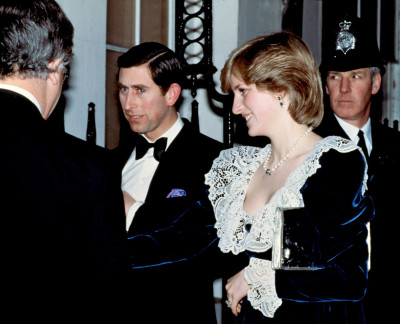 Rumours of infidelity began swirling in the early 90s as Prince Charles and Diana's marriage began to crack in public. Charles had been having a longstanding extramarital affair with now-wife Camilla Parker-Bowles, and Diana later began an extra-marital relationship with Major James Hewitt that lasted five years.
By the early 90s it had become obvious to everybody: the marriage was over. The 1992 photo of the lonely princess at the Taj Mahal – the world's most famous monument to love – became not just the defining image of the royal tour of India, but also of the fairytale's unhappy ending. They separated in December 1992.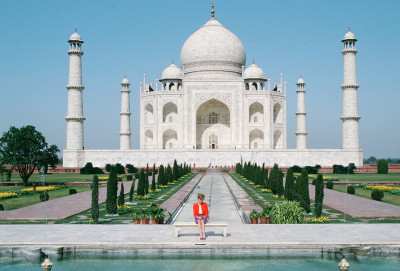 In a televised interview with Martin Bashir in November 1995, Diana referred to her husband's affair with Camilla Parker Bowles: "Well, there were three of us in this marriage, so it was a bit crowded." Charles and Diana's divorce was finalised on 28 August 1996. Many Britons were angered at how Diana was ostracised by the royal family after her divorce from Charles. Camilla became a particular focus of the public's anger.
After their divorce, Diana threw herself into charity work. While the royals have always been dutifully charitable, Diana was known for going beyond her in-laws (or ex-in-laws), or even any celebrity at the time, in her philanthropy.
Through simple but important acts such as hugging people with AIDS or leprosy, she helped to change public perception of these diseases. She broke royal protocol by speaking openly about her own mental health issues and bulimia. In her final years, she campaigned for a worldwide ban on landmines despite opposition from the British government.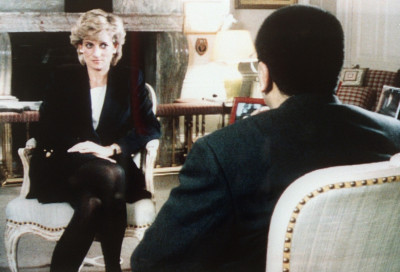 In August 1997, Diana began seeing Dodi al-Fayed, playboy son of Mohamed al-Fayed, the Egyptian-born owner of Harrods and the Ritz Hotel in Paris. After holidaying with Dodi in the south of France, the couple dined at the Ritz on the evening of 31 August.
The hotel's security manager Henri Paul drove the couple away from the Ritz at high speed, pursued by paparazzi on motorbikes. As they entered the Pont de l'Alma tunnel, Paul lost control of the limousine, colliding with a pillar. Diana was rushed to a hospital but went into cardiac arrest and was declared dead at 4am. An inquest in 2008 determined that Diana and Dodi were unlawfully killed, and that the driver and paparazzi pursuing her shared the blame for the deaths.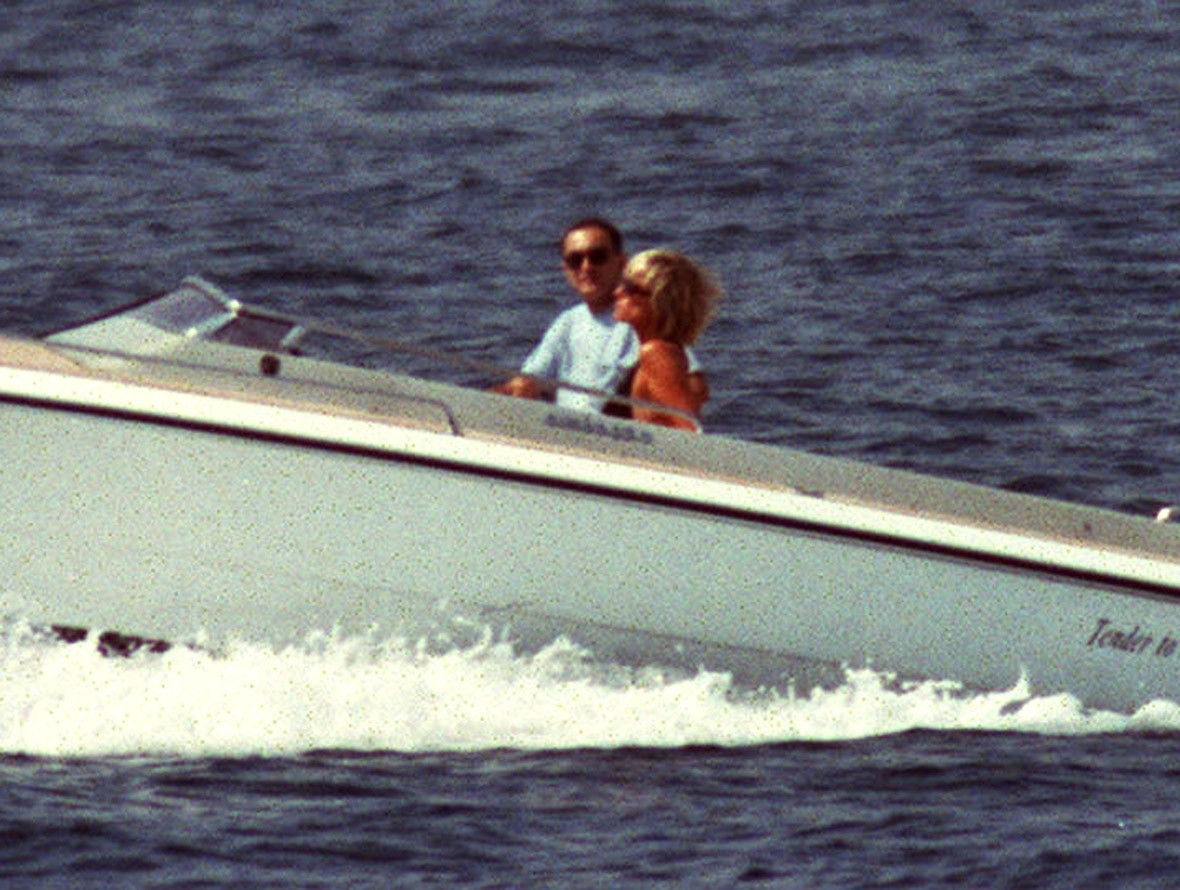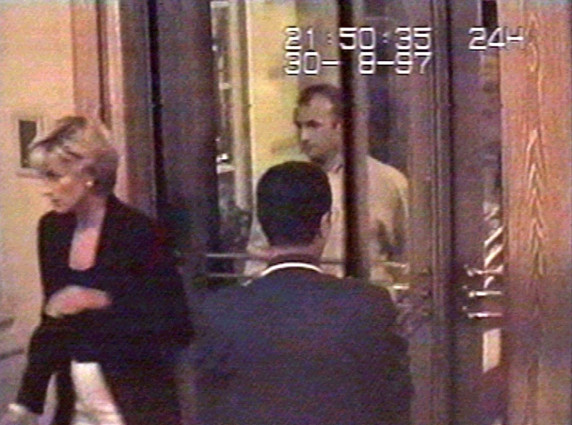 Her passing prompted the biggest public outpouring of grief seen in Britain in recent times. Her funeral on 6 September drew an estimated three million mourners at Westminster Abbey and along the route of the cortege. The worldwide audience watching it on television – in 200 countries and in 44 languages – has been estimated at 2.5 billion.
Over the last two decades, the anniversaries of her death have gone by with little fanfare, suggesting that the "People's Princess", as she was dubbed by then-British Prime Minister Tony Blair, had perhaps lost some of her allure and relevance. But now – spurred by her sons Prince William and Harry speaking openly in public about their feelings about the sudden loss of their mother – the 20th anniversary has seen her on the front pages of newspapers again, just as she did in her prime as the world's most photographed woman.