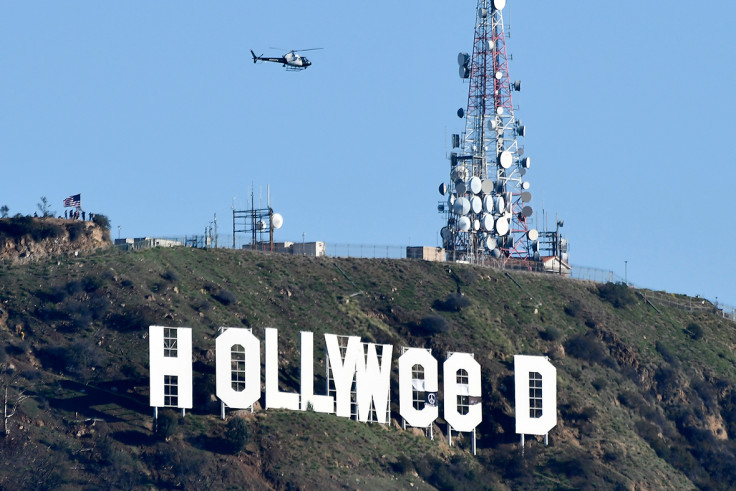 The prankster who changed the iconic Hollywood sign to read 'Hollyweed' was arrested in Los Angeles yesterday (9 January).
Cannabis activist Zachary Cole Fernandez surrendered himself to Los Angeles Police with an attorney by his side – he was booked on suspicion of misdemeanour trespassing. The 30-year-old, who also goes by the moniker 'Jesus Hands', made global headlines on New Year's Day by using drapes to transform one of the world's most famous signs into a tribute to relaxed marijuana laws in Los Angeles.
Fernandez had previously claimed credit for the stunt but police have now confirmed his involvement which mimicked an alteration made to the sign in 1976 by Danny Finegood. The latter also mutated the sign in 1987 to 'Ollywood' in protest over positive treatment of Col Oliver North, the marine at the center of the Iran-Contra scandal.
Los Angeles councilman David Ryu said: "The Hollywood Sign has seen many alteration attempts over the years for people seeking notoriety or commercial gain. Pranks of this nature deplete the resources of our valuable public safety personnel, in both responding to the prank and in responding to the increased crowds and copycat attempts that these incidents generate.
Police said Fernandez was charged with trespass rather than vandalism because he did not damage the sign. Fernandez told Vice, on 4 January, that he and his "creative partner/former wife, Sarah Fern" were responsible for the prank. He explained that they used a rope to swing around the letters and clamps to clip sheets of fabric to them. The entire act took around two hours, he told the magazine.
Fernandez claimed the stunt was an attempt to start a conversation about cannabis use. On the day of the US presidential elections on 8 November, California joined Massachusetts, Nevada, and Maine in fully legalising marijuana use.
Fernandez, who has been released, will appear in court on 15 February.