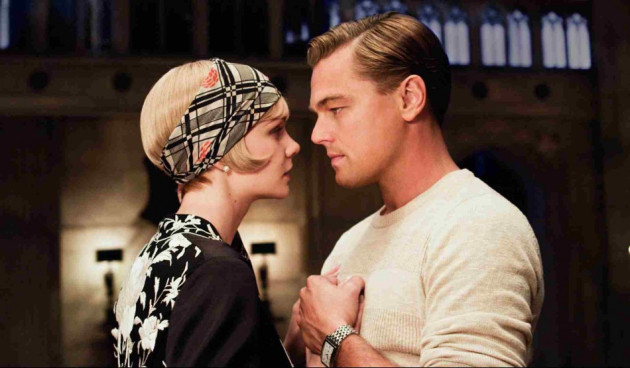 The line-up of the 2013 Cannes Film Festival has been announced, with Baz Luhrmann's flamboyant 3D adaptation of The Great Gatsby set to open the festival on 15 May. Films to be shown in competition for the prestigious Palm d'Or (Golden Palm) include Only God Forgives, a Bangkok-set Thai boxing drama that reunites Hollywood heartthrob Ryan Gosling with Drive director Nicolas Winding Refn, and Inside Llewyn Davis, the latest film from the Coen Brothers about the 1960s New York folk scene and starring Carey Mulligan and Justin Timberlake.
Behind the Candelabra is also in contention, a biopic of Liberace's secret homosexual love affair starring Michael Douglas and Matt Damon. An HBO Television movie, 50-year-old director and former Palm d'Or winner Steven Soderbergh has already said the movie will be his last. Other notable entries include Alexander Payne's Nebraska, Roman Polanski's Venus in Fur and Asghar Farhadi's The Past.
The Great Gatsby, based on the Roaring Twenties novel by F. Scott Fitzgerald and featuring Leonardo DiCaprio and Carey Mulligan, will open the star-studded festival. Jay-Z is producing the film's soundtrack which contains an eclectic mix of artists from Beyonce, Emile Sande, will.i.am and Lana Del Ray. French crime thriller Zulu, starring Orlando Bloom and Forest Whitaker, will close the festival.
The Un Certain Regard section features Sofia Coppola's The Bling Ring and James Franco's As I Lay Dying. The Bling Ring stars Emma Watson as one of a group of thieves who go about robbing celebrities' homes. As I Lay Dying marks actor James Franco's directorial debut and is based on the classic novel by William Faulkner.
This year's line-up is notable for its lack of British presence on the French riviera, with no UK film in the main competition for the first time since 2008. The only British film currently announced is a special screening of Muhammad Ali's Greatest Fight, a made-for-television documentary about the legendary boxer's battle against being drafted to fight in Vietnam that is directed by Stephen Frears. This could change closer to the festival as it is not uncommon for films to be added to the line-up at a later date.
The 66th Cannes Film Festival will take place from 15 to 26 May 2013, with Steven Spielberg presiding over the jury for the main competition. Last year's Palm d'Or winner was French language drama Amour by Michael Haneke, a film that went on to be nominated for Best Picture at the 2013 Oscars.
Cannes 2013 Line-up
In Competition
Behind the Candelabra (Steven Soderbergh)
Borgman (Alex van Warmerdam)
The Great Beauty (Paolo Sorrentino)
Grigris (Mahamet Saleh-Haroun)
Heli (Amat Escalante)
The Immigrant (James Gray)
Inside Llewyn Davis (Joel and Ethan Coen)
Jeune et jolie (Francois Ozon)
Jimmy P. (Arnaud Desplechin)
La Vie d'Adele (Abdellatif Kechiche)
Like Father, Like Son (Hirokazu Kore-eda)
Michael Kohlhaas (Arnaud Despallieres)
Nebraska (Alexander Payne)
Only God Forgives (Nicolas Winding Refn)
The Past (Asghar Farhadi)
Straw Shield (Takashi Miike)
A Touch of Sin (Jia Zhangke)
Un chateau en Italie (Valeria Bruni Tedeschi)
Venus in Fur (Roman Polanski)
Un Certain Regard
The Bling Ring (Sofia Coppola)
Anonymous (Mohammad Rasoulof)
The Bastards (Claire Denis)
Bends (Flora Lau)
Death March (Adolfo Alix Jr.)
Fruitvale (Ryan Coogler)
Grand Central (Rebecca Zlotowski)
La Jaula de Oro (Diego Quemada-Diez)
L'image manquante (Rithy Panh)
L'inconnu du lac (Alain Guiraudie)
Miele (Valeria Golino)
Norte, hangganan ng kasaysayan (Lav Diaz)
Omar (Hany Abu-Assad)
Sarah prefere la course (Chloe Robichaud)
Special Screenings
Bite the Dust (Taisia Igumentseva)
Bombay Talkies (Anurag Kashyap, Dibakar Banerjee, Zoya Akhtar, Karan Johar)
Max Rose (Daniel Noah)
Muhammad Ali's Greatest Fight (Stephen Frears)
Seduced and Abandoned (James Toback)
Stop the Pounding Heart (Roberto Minervini)
Week End of a Champion (Roman Polanski)
Opening Film
The Great Gatsby (Baz Luhrmann)
Closing Film
Zulu (Jerome Salle)