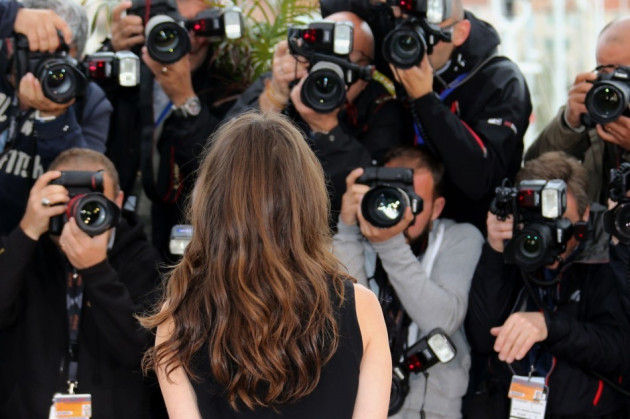 Hollywood may be the movie capital of the world, but for 12 glorious days in May the globe tilts on its axis and tips all the power-brokers, starlets and desperate wannabes into a small town in the south of France. The Cannes Film Festival has arrived.
It opened last night in the grandest style. First to pose for the cameras was the festival jury, which this year outshines the stars: Steven Spielberg at its head, flanked by Nicole Kidman and Life of Pi director Ang Lee. Then, preceded by dancers in their '20s finest leaping from open-topped cars, the Great Gatsby mob: Leo DiCaprio! Tobey Maguire! Carey Mulligan! And singer Florence Welch in a buttoned-up floral dress your gran might have worn, looking like she had no idea why she was there. A sentiment shared by most of the crowd.
The reality is a little less glamorous than it appears on TV. For one thing, the photographers bellow "Turn round! To the left!" at the tops of their lungs while the stars try to keep smiling. For another, the Croisette had been littered with desperate fans holding up signs begging for ticket returns. "I came all the way from Australia for this," read film blogger Monique Rossi's sign. "Will dance for tickets," said another.
Moreover, it poured with rain. "It always rains during the festival," a local told me later in the bar. "C'est une tradition." But this became a deluge of Biblical proportions. I made a Prada awning my Noah's ark for a while after the screening, watching a procession of bedraggled beauties squelch past two by two, their white lace gowns soaked, their £1,000 Manolos ruined, little drowned butterflies too wet to take wing.
The last time I was here was as a journalist in 1997, when I was editor of Time Out magazine. I slept on Jon Ronson's floor, until recently a Time Out columnist and now writing a diary for the Evening Standard at a pound a word, giggling and shouting "kerching!" every time he typed "a" or "the". He was also scripting gags for TV menace Dennis Pennis, who would ask inappropriate questions of Cannes celebs under the guise of being a BBC reporter. After hours of trying, he finally eluded security to get close to Michael Jackson: "Do you like 3T?" he had time to ask on camera before he was bundled off, 3T being a music group, "Or do you prefer Boys2Men?"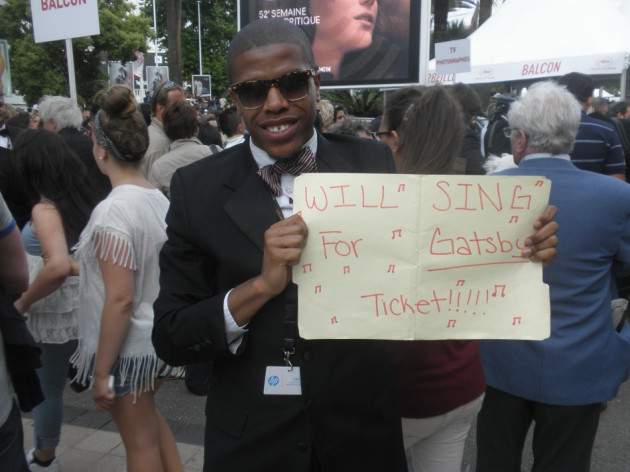 I lunched with the BBC's film pundit Barry Norman, who said he wanted to string Dennis Pennis up as he made life hard for proper journalists. And with top director/producer Alan Parker, a plain-spoken, block-headed battering-ram of a man, who branded Mike Leigh a "patronising twat". "I offered him the cash to make two films," he explained, "only to find him taking the piss out of my accent for it later." I danced alongside James Woods (a great mover) in a marquee and hobnobbed with Anna Friel, David Thewlis and the cream of young British talent on the Soho House yacht.
But this year, I am here on the other side of the fence: as a film-maker. Colonel Badd, a short comedy I co-wrote with the director Tony Errico, and which takes the form of an interview with a retired supervillain, has been accepted into the Short Film Corner. The Cannes we read about in the press is the glamorous side, the apotheosis of the cinematic arts. The Cannes I will see is the nuts-and-bolts, the business side of what is also the world's largest commercial film market: directors and producers bigging up their next project and hoping for a deal.
It starts as soon as I reach Gatwick airport. Here's Paul Wiffen, an expansive, genial film-maker sporting a dashing white US military hat which immediately trumps my Philip Treacy titfer. "I swapped it with a US lieutenant who admired my straw boater," he explained. "He said he could always get a replacement from Ordinance." Paul's making a Bond spoof, and so of course he has three model/actresses in tow, teetering on foot-high heels and blinking through two-inch lashes.
On the coach from Nice to Cannes I sit next to Gavin Toomey, a special-effects whizz turned director. Last year he made a TV pilot called Extreme starring Caroline Quentin, about sex addicts in therapy. Every film-maker needs a one-line pitch to win over producers with short attention spans; what's his, I ask? "It's a Carry On film as made by Stanley Kubrick." I point out that's already been made, and it was called Eyes Wide Shut.
His pilot wasn't in fact picked up. And this is the great thing about Cannes. It's not just about the big films like Gatsby, which anyway we all get to see when it opens in Britain on Friday. It's a glimpse into a whole series of parallel universes: films that have been written but might never be made; films that have been made that might never be seen.
Read Dominic's next despatch from Cannes here on Monday. He will also be blogging about the festival at www.londonhollywood.net.