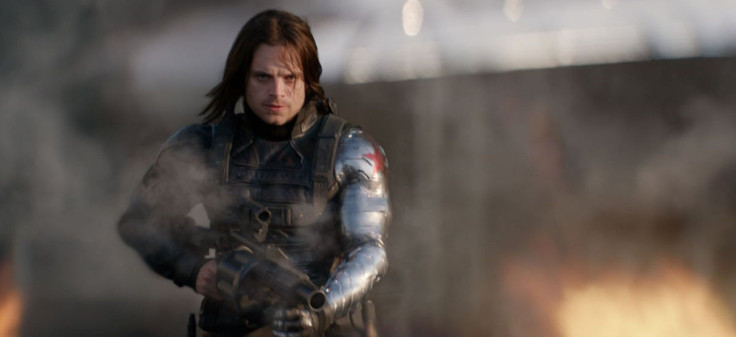 Sebastian Stan's Bucky Barnes aka The Winter Soldier character is a sort of question mark in the Marvel Cinematic Universe. Is he a good guy, is he a villain? Will he be the next Captain America? There's a lot of rumours and speculation regarding his character, among fans. But, Stan recently spoke about this and his role in the upcoming Captain America 3, terming the ambiguity attached to his character as "exciting".
"You're always trying to guess what side is he on or... because he can go both ways," Stan told Collider. "That's me being really lucky with a character like that where you can kind of... I mean they could write something for him tomorrow where he could be the worst assassin, the worst terrible villain, killer, whatever, or he could be this guy who is endearing, who is trying to rebuild his life so there's a lot of places to go with the character and that's exciting."
The actor went on to state that Captain America: The Winter Soldier served more as an "introduction" to his character and that fans will get to see "so much more" of Bucky Barnes in Civil War. "They gave me a lot more dialogue, and I thought, 'Oh my god, it was so much better when I didn't have to say things'!"
"The look of the Winter Soldier is a very specific look. There was something very specific in how the guy looked and behaved and I felt like the more I stepped back and I just kind of let that do the work, the better it was gonna be. In a situation like that, you're trying to guess where the guy's at in his mind, and that certainly continues in the Civil War movie," he added.
In the recently released promotional image (below) of Captain America: Civil War, Bucky Barnes is shown to be on Cap's team. However, with cast members teasing several conflicts among the superheroes in the film, it is safe to assume that there will be a lot of switching and swapping, as the story unfolds. The movie is scheduled for release on 6 May 2016.