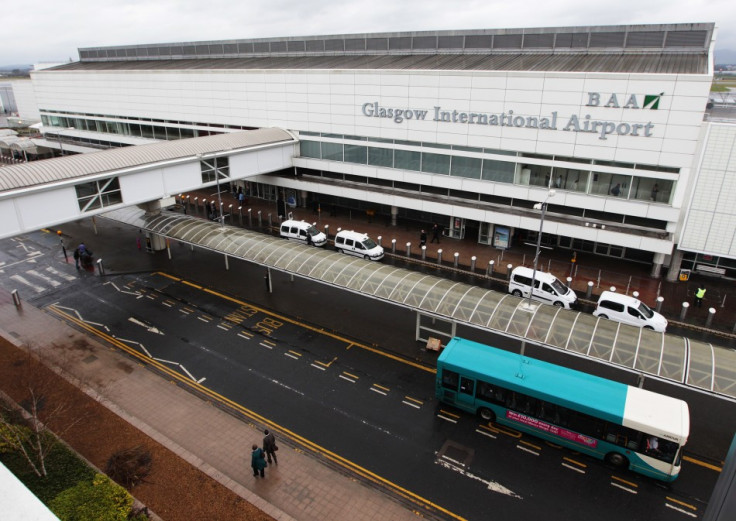 The pilot of a KLM aircraft had a cardiac arrest as he taxied the plane to the runway at Glasgow Airport. Authorities said that the captain became unwell as preparations for departure to Amsterdam were underway.
With the assistance of a passenger and the crew, the airline captain was resuscitated and later firefighters removed him from the plane. The Dutch pilot was described as being in a "stable condition" and then admitted to the Golden Jubilee Hospital in Clydebank.
A spokesman for the Scottish Ambulance Service said: "We took a call that a man was having a heart attack at Glasgow Airport. We attended the scene and arrived at 5.25pm."
KLM issued a statement saying: "During taxiing to the runway on this KLM flight to Amsterdam the captain became unwell and the staff treated him with the help of a passenger.
"He was taken to hospital where his condition is stable."
The plane which had 128 passengers on board, was taken back to the gate by the co-pilot, according to the Daily Record.
The flight was scheduled to depart at 5pm on Friday (2 December) but was cancelled because of the medical emergency. All passengers then had their flights re-booked.
According to the FAA (Federal Aviation Administration), pilots must prove "to the satisfaction of the Federal Air Surgeon that the duties authorised by the class of medical certificate applied for can be performed without endangering public safety."
Serious conditions such as a history of myocardial infarcation would permanently ground a pilot. The FAA says that cardiovascular problems are among the most common causes for delays in or denials of medical certificates for airline pilots.