Since Oscar-winner Brie Larson was confirmed to be playing the titular role at San Diego Comic Con back in July, not much has been heard about Marvel's upcoming movie Captain Marvel. The following month, a shortlist of potential directors emerged including names such as Lesli Linka Glatter (Homeland) and Lorene Scafaria (New Girl) but the studio have yet to officially announce who will be directing the picture.
While the film isn't expected to reach cinemas until March 2019, it's usually common practice for Marvel to decide on a particular filmmaker very early on in development. Joss Whedon signed on to direct Avengers Assemble two years before the release date while Thor: Ragnarok's Taika Waititi was first linked to his project way back in 2015 despite the movie not coming out until late 2017. But turns out, there's a number of reasons why the studio are taking it slow when it comes to pinning down who will lead Captain Marvel...
"We've been meeting amazing filmmakers," Marvel president Kevin Feige told Vulture in a recent interview when asked about the seemingly slow process when it comes to picking a director. "But often the way we work, as was the case on Doctor Strange and most of our movies, is that we have a ... I don't want to say a 'road map,' but we have a general view of what the movie is and then we meet with filmmakers and share that with them and then they pitch it back to us in a better fashion.
"With Captain Marvel, there's so much potential in the comics and there have been so many incarnations of her powers and the characters who've had that mantle that we've been focusing in on exactly how do we tell her origin. How does it fit into the cosmic side of our universe? How does it fit into what we're doing with the next Avengers movies?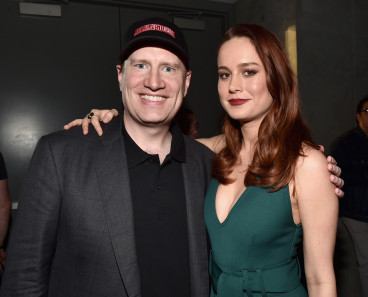 "So really, that's what's been delaying that particular announcement," Feige explained, before intriguingly stating: "I expect to have a director by the end of the year."
The studio boss also spoke a bit more about the titular character, suggesting that Captain Marvel (also known as Carol Danvers in the comics) will be the strongest superhero the Marvel Cinematic Universe has seen yet.
"With Captain Marvel, she is as powerful a character as we've ever put in a movie," Feige told the publication. "Her powers are off the charts, and when she's introduced, she will be by far the strongest character we've ever had."
For more entertainment news follow A-List on Twitter @Alistinsider