A man slammed his car into mourners gathered at a vigil yesterday evening (23 August) for a transgender woman who was shot by police in St Louis earlier in the week.
The black mercedes ploughed through dozens of demonstrators protesting against the police killing of Kiwi Herring, who was shot several times by officers responding to reports of a stabbing on Tuesday (22 August).
Police said officers fired shots after the 30-year-old woman allegedly attacked them with a "large knife" and sliced one on the arm.
A man and two women sustained minor injuries after they were hit by the accelerating car.
Witness Keith Rose told the St Louis Post that the driver raised his middle finger while he drove through the crowd. He said that demonstrators were hitting the car with their hands and a flagpole as the driver sped off.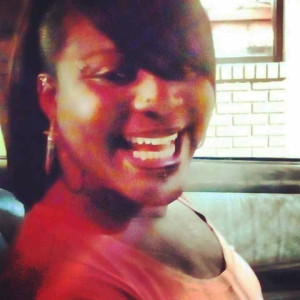 The driver was stopped a block away from the incident and arrested. He faces felony charges for fleeing the scene of an accident, according to local press.
More than 100 people attended the vigil for the mother-of-three at the Transgender Memorial Garden in the Grove area of St Louis.
Herring's family claims police used excessive force when they confronted her following reports that she had "severely cut" her neighbour.
"Kiwi was harassed and executed and it's a horrible feeling," her sister-in-law, Crevonda Nance said.
Family members said Herring's neighbour continuously harassed her about her sexuality.
"The neighbor was homophobic and made fun of her," Nance said. "We couldn't understand why he was so angry and why he cared about Kiwi's sexual orientation."
Relatives also questioned why officers used guns instead of non-lethal weapons such as a taser or stun gun.
St Louis' police chief Larry O'Toole said an investigation had been opened into the killing and that the two officers involved in the incident had been placed on administrative leave.