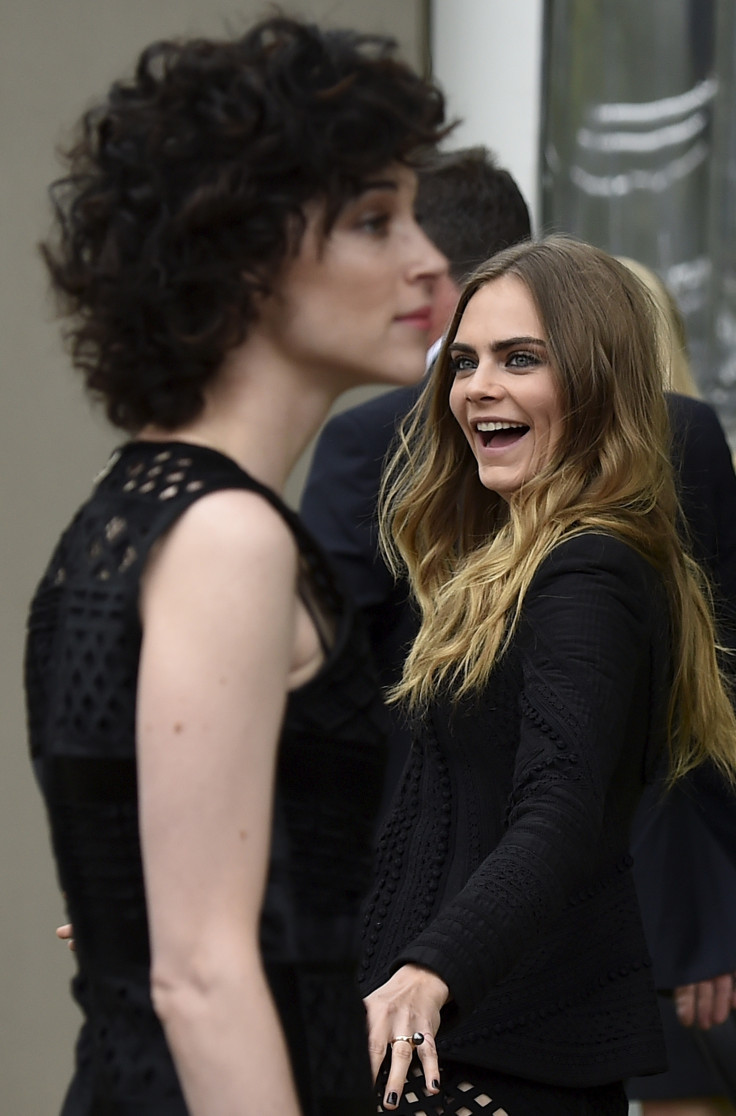 Cara Delevingne is one big fan of bodyart and despite donning more than 20 tattoos till now, the supermodel has added yet another intricate piece to her collection. An Instagram post by popular artist Doctor Woo, in which Delevingne was also tagged, revealed a brand new snake tattoo circling the 24-year-old model's left hand.
The picture shared by Doctor Woo on his social media account shows an unusual design as it features a snake's skeleton that runs down the side of Delevingne's left palm to the knuckle of her middle finger.
With bold and intricate patterns, the serpent's structure makes quite a statement as the latest addition to the English model's catalogue of tattoos, which also include a love heart pattern on one of her little fingers and a lion head on another finger.
Although, the picture shared by the celebrity tattoo designer on Instagram was simply captioned with snake emojis and skull-heads, the meaning of the design is still not clear. Delevingne's latest ink comes within weeks of her split from ex-girlfriend St Vincent, and according to reports, the new tattoo could be a dig at the Digital Witness songstress.
After the Suicide Squad actress and St Vincent – born Annie Clark – called it quits on their relationship in September, the singer has been reported to be dating Twilight actress Kristen Stewart. The new couple even appeared together for the first time at the Vogue Fashion Fund Show in October.
Following their red carpet appearance, Stewart and the Indie-Rock singer further reinforced dating rumours when they were spotted "kissing" and "holding hands" during a night-out in Manhattan's East Village.
"Cara and Annie still care about each other, but pressures of the long-distance romance just became too much," a source said shedding light on St Vincent's break-up from the model, "The cracks were beginning to show on Cara's birthday in August when Annie wasn't there for her party."
IBTimes UK has reached out to Delevingne for a comment and is awaiting response.