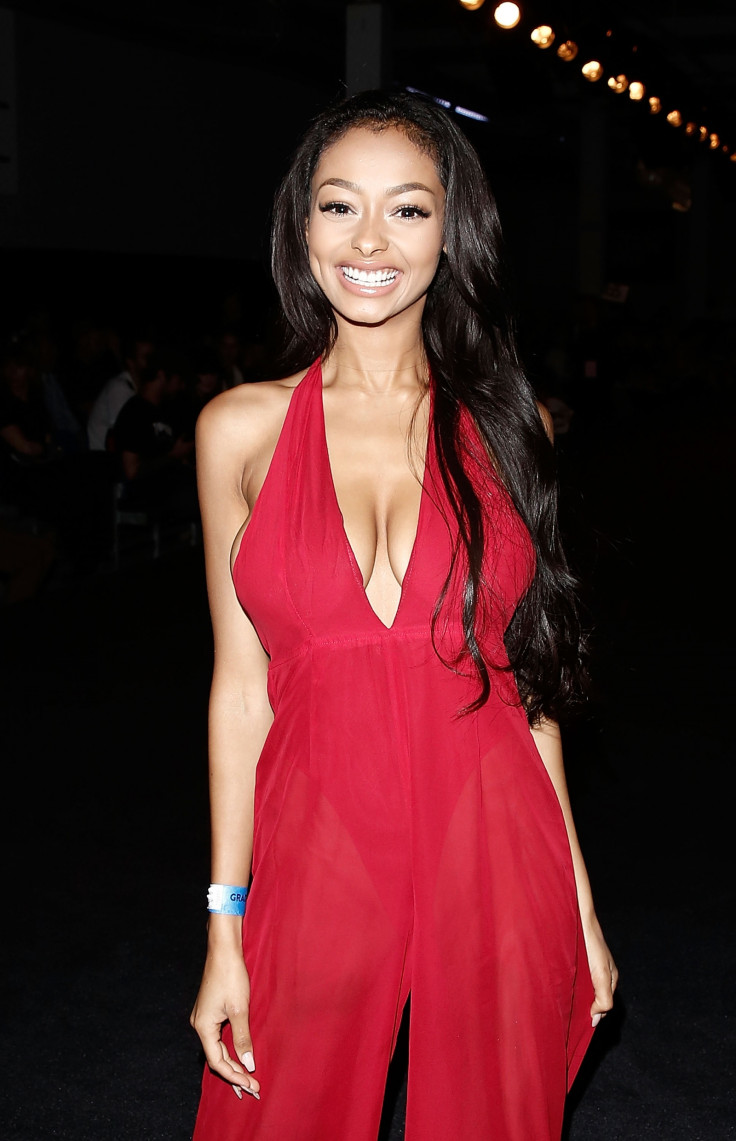 Jayde Pierce, the model who was dating Justin Bieber until they split earlier this year, has revealed on Instagram that she is six months pregnant. Flaunting her baby bump, the former girlfriend of Bieber took to the social media to post an adorable photo with the "love of my life" Mike Dixon as she announced her big baby secret to the fans.
Pierce was dressed in a skimpy white swimsuit as she showed off her bulging belly in the picture post with her present boyfriend Dixon.
Sharing the happy news, she wrote, "We are so excited to finally announce we are expecting a baby! I still can't believe me and the love of my life have created another life that's growing inside of me."
"It's been the hardest but one of the best times of my life so far. We can't wait to meet you little baby & we love you so much," the 21-year-old model said adding a '6 months pregnant' hashtag along with it.
Pierce was earlier linked to Bieber and the former couple even made headlines for their saucy holiday in Bora Bora. However, after the pop-star and Pierce called it quits on their rumoured relationship, the model-cum-blogger went on to date fellow-blogger Dixon. And now, within a year of dating, the happy couple, who lives together in London, have announced that they are expecting their first child together.
Indeed, both Pierce and Dixon are too young to embrace parenthood, and as it turns out, the pregnancy was an unexpected one, as admitted by the vlogger on YouTube.
While answering questions from fans on Youtube, the active social-media user said, "I was shocked. My initial thought was, 's**t'. I didn't think I would have kids. There was no actual reason for me not to have kids, I just wasn't bothered about kids I just didn't think it would happen."
"I thought 'Oh my god' as I'm only 21. Now I'm fine with my age but at first I was thinking 'I'm still young, I've started my career'and I was just thinking about stuff like that and I just got over it," she added.
While Pierce's rapper boyfriend appeared to be supportive of the pregnancy, even he admitted that it was a shock. But all seems well, as Dixon quipped that he always wanted to have children with his British girlfriend.