Craig Bellamy says he is hoping that Cardiff City can keep the next Gareth Bale in Wales, with The Championships leaders side looking for promotion to the Premier League.
Bellamy returned to his roots in Wales last summer, but many players from the country leave for England when they feel they're able to make the step up to a top side.
Bale is the perfect example of that, taking off for Southampton immediately after finishing high school in Cardiff, and then making the move to Tottenham Hotspur in 2007.
And while his career at Spurs has allowed him to become a player who is a great help to the Wales side, Bellamy hopes that some day youngsters stay at Cardiff to achieve the same feet.
"There will be no one like Gareth Bale slipping through the net," Bellamy told Wales Online as he spoke of the possibility of promotion.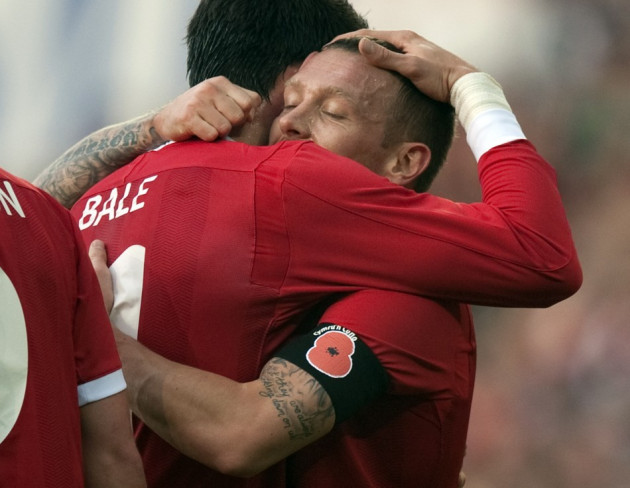 "We produce a lot of good players, we always have, but they have to play for Cardiff.
"I'm the only Welshman in Cardiff's first team squad. That can't happen. It can't be the case.
"You want the best players playing for you, but it would be nice if they were Welsh as well. Could you imagine six or seven or even eight Welsh players in the team? Imagine the impact then.
"We're a different breed of people down here. Sometimes I wish we could shut off that bridge more because we are different.
"We have a sense of representing Cardiff and it is sometimes more than representing Wales.
"I don't say that lightly because I love playing for Wales. It's a huge honour. But playing for Cardiff is special. Truly special. I just feel that if we can get it right then it is untold the success we can have. It can be immense."
Cardiff are currently six points clear at the top of the Championship table with five games remaining this season. They need ten points from their remaining fixtures to clinch the title, and seven to go up, and should they be promoted they will join Swansea City and signal the first time that two Welsh teams have featured in the top flight in the Premier League era.