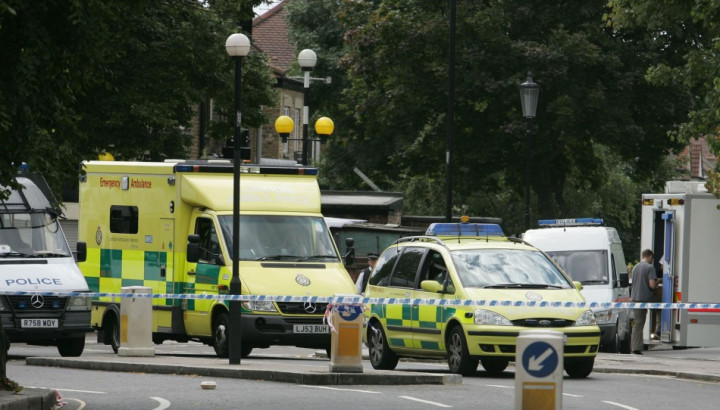 Special church services are being planned for the victims of the Cardiff hit-and-run case that left one person dead and 13 others injured.
Out of the 13 injured, five are children. Nine remain in hospital, with two in critical condition.
A special church service for Karina Menzies will be held at the Church of the Resurrection in Ely at 17:00 BST on Sunday 21 October.
Menzies, 32, a mother of three, was killed when a white Iveco van mowed her down outside a fire station in the Ely area of Cardiff. She was walking her daughters home from school.
Flowers were laid at the spot where Menzies was killed as friends and acquaintances paid tribute to her.
"Karina was a well-liked mother who had three children. One of her children is disabled and is currently on a dream holiday in Florida," said local Labour MP Kevin Brennan.
"This incident is beyond senseless and has rocked the whole community."
Menzies' disabled daughter was in Florida when her mother was killed in the rampage. The ten-year-old's holiday was arranged by the charity Dreamflight, which organises dream breaks for disabled children.
The incident began at 3:30pm at Crossways Road in Ely on 19 October and was followed with reports of similar incidents in Grand Avenue, Cowbridge Road West, and Leckwith Retail Park.
CCTV footage showed a van swerving across the lanes before hitting a couple who were pushing a toddler in a pram. It also showed the driver getting out of the vehicle and physically assaulting his victims.
Detective Superintendent Paul Hurley from South Wales Police said the investigators believe an unknown weapon was also used in the attacks.
"We are aware the suspect assaulted people outside his vehicle," said Hurley.
Detectives are questioning a 31-year-old man in connection with the attacks.