A vociferously anti-gay cardinal, who was Britain's most senior Catholic cleric, is secretly homosexual and had a long-term physical relationship with a male lover, a newspaper has alleged.
Herald Scotland has claimed that Keith O'Brien had a physical relationship with one of the men whose complaints led to his resignation as leader of the Catholic Church in Scotland.
O'Brien, once one of the Catholic Church's most vigorous campaigners against homosexuality, officially left his post in February amid allegations of "inappropriate behaviour".
The Vatican accepted his resignation in November and it came into effect three months later.
In March, O'Brien admitted to sexual misconduct and apologised for his actions.
The man accusing O'Brien of being gay was apparently a regular visitor to St Benets, the former cardinal's official residence in Edinburgh.
O'Brien is said to have confessed to the relationship following the allegations of sexual misconduct, which pertain to incidents in the 1980s.
The newspaper also says his downfall was driven by gay priests who were angry at his "hypocrisy" about same-sex marriage and homosexuality.
In November, lesbian, gay and bisexual charity Stonewall named O'Brien their Bigot of the Year for his opposition to equal relationships, and for saying gay relationships are "harmful to the physical, mental and spiritual wellbeing" of ordinary people.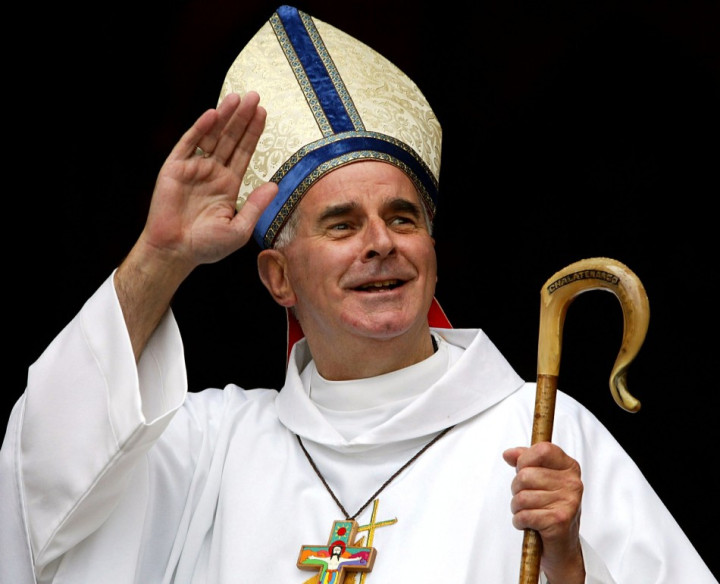 The people who complained about O'Brien had known him for many years - two are known to have been in same-sex relationships and became angry about his statements about homosexuality, which he once described as "moral degradation".
The Herald reports that a senior church figure said O'Brien had been linked with an Anglican priest, who is currently on a leave of absence. "There were many questions that others were asking about the relationship," the paper said.
'We want to destroy O'Brien'
Other sources said a group within the church became unhappy with O'Brien's anti-gay rhetoric and have elected to reveal his homosexuality to "take him down".
Another source said: "If you're asking me to describe what this is about in one word, it's revenge. I've no doubt the allegations did take place in the 1980s but they've come out to - destroy O'Brien."
A Church insider said: "There certainly were those who were close to the cardinal, an inner circle. One particular priest was a very close friend of the Cardinal. It seemed to some to be a very unusual friendship."
A Catholic Church spokesman said: "Some clergy were not in favour of church efforts to persuade the Scottish Government against same-sex marriage.
"It is also the case that objections were raised to Cardinal O'Brien's robust rhetoric. A number of complaints about Cardinal O'Brien were passed directly to the Vatican.
"Whether they were precipitated by his comments on homosexuality is not known, since the detail and nature of the complaints were not shared with the Bishops' Conference of Scotland."
Ben Summerskill, chief executive of Stonewall, said: "The more we find out about all this the sadder it seems."