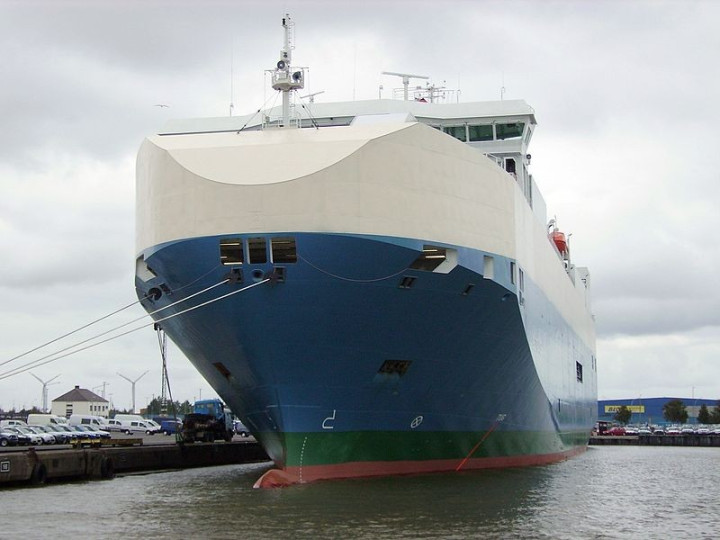 BREAKING NEWS: Baltic Ace Sinking: Body Found in North Sea Search for Seven Missing Crew
The Dutch coast guard has called off its rescue mission for the seven people still missing following a cargo ship collision.
The 148-metre Baltic Ace crashed into the 134-metre Corvus J 40 miles from the Netherlands coast on Wednesday night.
Four crew members from the Baltic Ace were confirmed dead yesterday and 13 were rescued, however, a further seven were still missing in the icy waters of the North Sea.
Crew members were from Bulgaria, Poland, Ukraine and the Philippines.
Janusz Wolosz, a spokesman for the Polish Embassy, told news website thenews.pl: "We have information from the ship owner that a Polish citizen is among the four deaths but he was unable to give a full name."
At 2.00am this morning, the coast guard called off its rescue mission. The coast guard is now continuing its search, but only for the missing bodies.
Peter Westenberg, from the Dutch Coast Guard, said: "Given the water temperature and the amount of time that's passed, we don't have any hope for more survivors."
The cause of the crash is unknown. The Baltic Ace, carrying a cargo of cars, sank quickly and the 24 crew members were forced to abandon ship. The Corvus J was badly damaged but was not in danger of sinking.
Yesterday, Coast Guard spokesman Marcel Oldenburger said: "We can confirm that four bodies have been found, along with 13 people rescued alive."
Rescuers from the sea and air rescue operation used infrared cameras to search for more survivors. The operation was called off in the early hours and officials said they would decide in the morning whether or not to continue the search.
Kees Brinkman, a spokesman for the rescuers, said hope was running out while the search was still taking place. "We still hope to find them [but] their chances of survival are shrinking."
Four of the 13 rescued were taken to a hospital in Rotterdam and the remaining seven were flown to an airbase in Belgium.
The Baltic Ace was sailing under a Bahamas flag and was travelling from the Belgian port of Zeebrugge to Kotka in Finland.