Jenkinson: Wenger Would Happily Abandon British Philosophy
Arsenal defender Carl Jenkinson says manager Arsene Wenger must believe in the club's British philosophy otherwise he'd have explored other options.
The Gunners have six British-based players in their squad all of whom have penned new long-term contracts this season; a significant signal of intent by the north Londoners.
However, Wenger has been criticised this season for his miss-guided faith in several of Arsenal's players, with Aaron Ramsey among those having come in for blame from the home support.
But Jenkinson says the French boss should be trusted.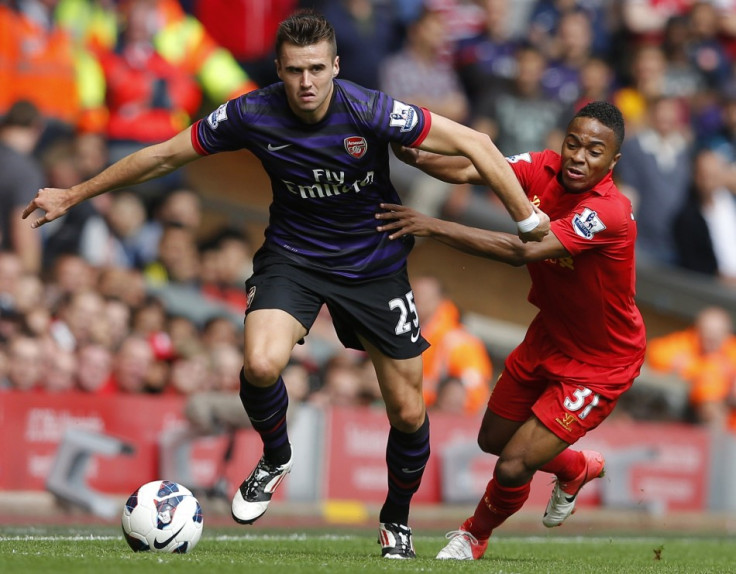 "I've seen what the boss has said himself [about a British core]," Jenkinson said. "I think he said that signing young British players will [be beneficial because] they are more likely to be committed to the club and stay at the club for a long time. I think he's right in that thinking.
"I think that there are good young players coming through at the moment. The boss has no commitment to sign players from anywhere.
"The boss just wants the best players for Arsenal Football Club. If he thought they were from elsewhere, I'm sure he would sign them. He obviously thinks that [by signing the British players up] we're as good or better than any other options that he had. That can only be a good thing for us.
"From my point of view, I think it's good to have an English core. We're an English club and with English players and an English squad, the fans can relate to that.
"Arsenal Football Club are going to sign players that are the best and I don't think it will really matter where they're from."
Jenkinson, Ramsey, Keiran Gibbs, Alex Oxlade-Chamberlain, Jack Wilshere and Theo Walcott have all signed extensions to their contracts this season, in a change of emphasis from Wenger who previously possessed a reputation for filling his squad with French-based players.
Walcott, who ended speculation over his long-term future by signing a new deal in January, says he wants to reward Wenger's belief by ending the club's trophy drought, which stretches back to 2005.
"The boss has always had so much belief in me from a young age," Walcott told the Arsenal's official magazine. "But we haven't won anything for a long time now, so we want to pay him back by winning something.
"If we don't perform he always takes it back on himself, but at times it is not fair because we are the players that go out there and do it. He definitely lets us know when we are not performing, though, which is the right way to do it."
© Copyright IBTimes 2023. All rights reserved.