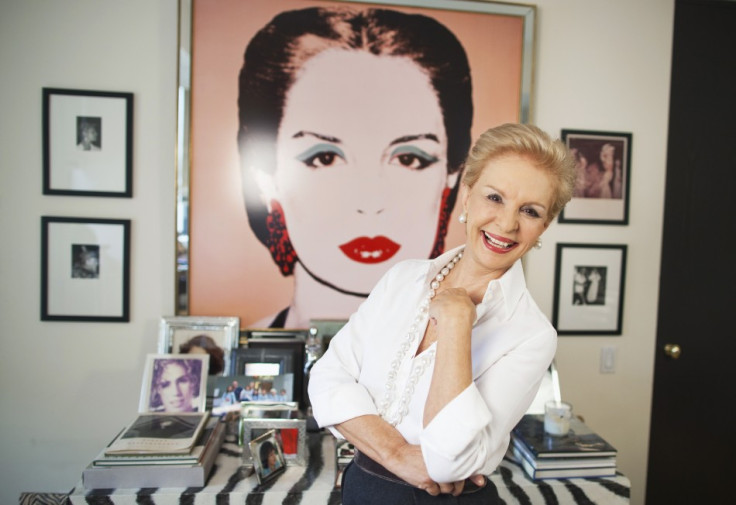 Fashion designer Carolina Herrera is putting the final touches to her autumn/winter 2012 collection ahead of her upcoming show at New York Fashion Week.
The designer, who is known for her timeless creations, will join a host of other international designers when she hits the runaway with her latest collection on 13 February.
Herrera, 73, who was born in Caracas, Venezuela, did not always dream of a career in fashion and spent her younger years riding horses and pursuing other pastimes, including tennis on her family estate.
She realised her passion for fashion when she was in her 40s and has since enjoyed a successful 30-year career.
In addition to building a thriving New York-based fashion house, she has won numerous awards and styled celebrities including Oscar winner Renee Zellweger and Grammy winner Lady Gaga.
Her couture line of women's clothes and her Carolina Herrera collection are now sold in boutiques and stores from New York to Moscow, Hong Kong and Dubai.
The industry icon has made no secret of her belief that her abundance of personal and professional accomplishments are down to her close relationship with her family.
Herrera's daughter, Carolina, runs her fragrance business, another branch of her expanding brand.
The 2004 CFDA [Council of Fashion Designers of America] Womenswear Designer of the Year said that she values her daughter's feedback because "she does not lie".
In September 2011, Herrera 's spring 2012 collection consisted of gowns, day dresses and lightweight jackets in a breezy color palette of canary yellow, sage green and rosy red. Prints ranged from songbirds to geometric designs, while accessories included bangles, scarves and miniature handbags.
Industry watchers across the world now eagerly await what the famed designer will unveil next week.