Liverpool chairman Tom Werner has revealed the club attempted to persuade Jamie Carragher to postpone his retirement and admits replacing the legendary defender will be a big challenge.
Carragher announced his retirement in February after a 16-year career spanning over 700 appearances for The Reds and will move into television punditry next season.
Having made 29 appearances this season, and 15 consecutive starts in the Premier League, Liverpool will be required to invest in the transfer window in order to replace their second ever longest serving player, and Werner says it will be a substantial challenge for the club.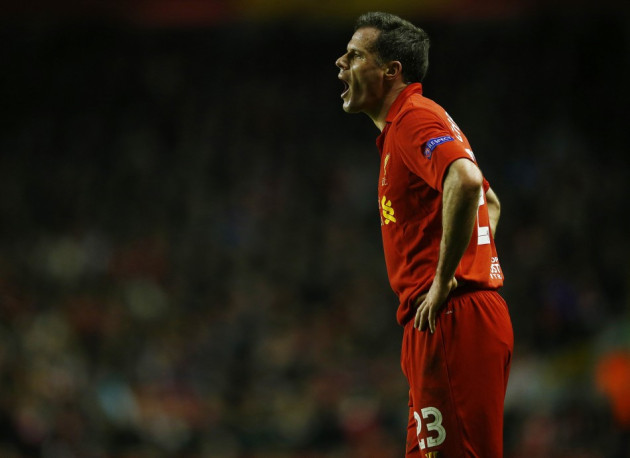 "We hoped he would play on for another season but we fully respect his decision to retire," Werner said. "He wants to leave the party before the last call and I understand that.
"I have nothing but admiration for him - both on and off the field.
"It's a big challenge to try to replace him. He's a unique individual and I think finding another player just like him will be impossible. We wish Jamie well in his new career and the door will always be open for him at Liverpool.
"I really hope we see him back at the club one day because with all that experience and knowledge we know he has so much to offer.
"Whether it's as a coach, an analyst or whatever, there will always be a job for him here."
With Martin Skrtel and Sebastian Coates having fallen out of favour under Brendan Rodgers, Liverpool appear ready to revamp their central defence, with only Daniel Agger, who signed a new contract last October, assured to remain on Merseyside.
Liverpool are guaranteed to finish seventh in the Premier League this season, with five points separating them from local rivals Everton while they lie 10 points above West Bromwich Albion in eighth.
This campaign Liverpool have knocked-aside the division's also-rans but struggled against those in the top six, claiming just one win from 12 games against the teams place above them, highlighting significant room for improvement for Rodgers' men.