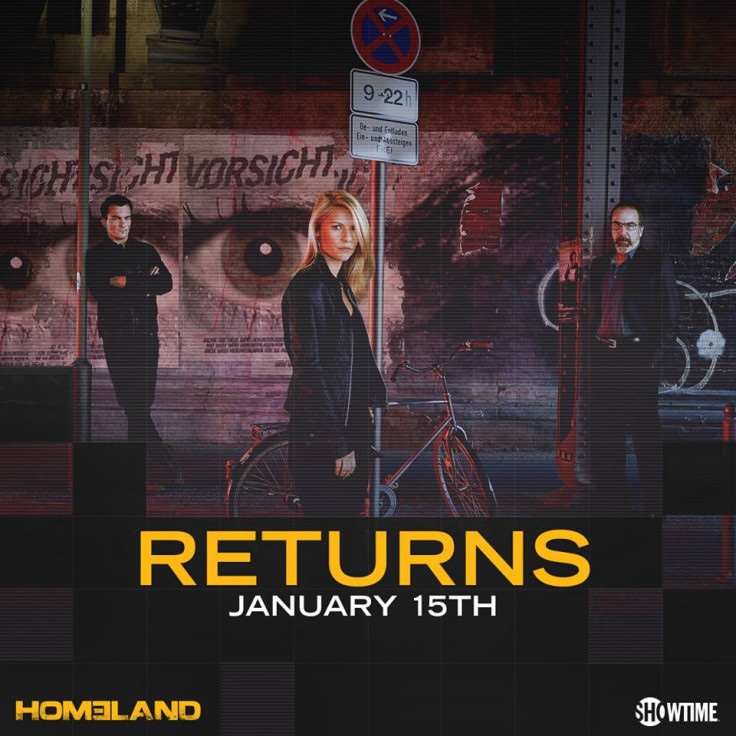 Showtime has released the first look of Homeland season 6, which features the return of Carrie Mathison, Saul Berenson and Dar Adal, but conveniently missing from the footage is Peter Quinn, who was declared brain dead in the season 5 finale.
The trailer opens with a glimpse of Carrie living in New York with her daughter, Franny, after spending the entire season 5 in Berlin. The video shows Dar Adal and Saul having a conversation about Carrie, wherein the Black Ops directors calls her "a menace". Saul replies, "It would be a huge embarrassment."
There is a tense scene between Carrie and her mentor wherein Saul seems to warn her by stating, "I wouldn't play well at all." Then we see Adal asking Carrie to stand down, but she retorts back by saying, "No, you stand down."
"I don't think you understand how vulnerable you are," Adal tells her towards the end of the video, as Carrie shoots back, "I don't think you do."
Although Quinn is missing from the one and a half minute footage, Rupert Friend's character will return in season 6. Friend was spotted filming with co-actor Claire Danes on the streets of New York.
Showrunner Alex Gansa spoke about Quinn's fate at the Television Critics Association press tour. He said, "Quinn is alive – I can say that much. But we want to be really careful about revealing what his condition is. He suffered a major stroke last season... so he is a very changed and altered Quinn this year... He had a fairly rough ride last season, no doubt about it."
"Quinn this coming season will really represent a very profound and familiar casualty of the war on terror for our audience. What he endured last year is different from what he's going through this year [when it comes to Carrie]," Gansa added of Quinn's return.
Homeland season 6 premieres on 15 January at 9pm ET/PT. The official synopsis released by Showtime for Homeland season 6 reads as follows: