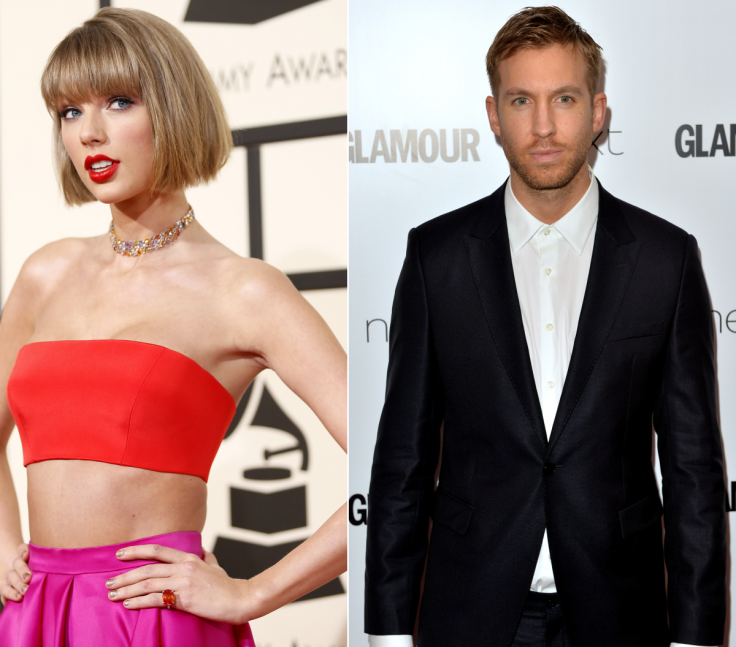 Calvin Harris seems to be finally making amends with ex-girlfriend Taylor Swift post their split in June this year. The Scottish DJ took to Twitter and said that that he is blessed to have worked with Swift and Rihanna.
The record producer also shared a link about their hit single This Is What You Came For that he co-wrote with Swift – vocals by Rihanna – and said, "I am blessed to work with incredible artists @rihanna @taylorswift13 thank you!!!"
After much speculation, Harris finally revealed to fans in July that Swift not only co-wrote the smash hit song, but has also given vocals. Later he accused Taylor of taking credit for the song, which was recorded with Rihanna over her suggestion.
He wrote on the social media, "I wrote the music, produced the song, arranged it and cut the vocals though. And initially she [Swift] wanted it kept secret, hence the pseudonym. Hurtful to me at this point that her and her team would go so far out of their way to try and make ME look bad at this stage though."
He added, "I know you're off tour and you need someone new to try and bury like Katy ETC but I'm not that guy, sorry. I won't allow it. Please focus on the positive aspects of YOUR life because you've earned a great one."
Earlier, Harris had opened up about his split from Swift in an interview with GQ Magazine. He said, "It was completely the wrong instinct. I was protecting what I see as my one talent in the world being belittled. It felt like things were piling on top of me and that was when I snapped. I'm not good at being a celebrity, but when it ended, all hell broke loose.
"It clearly wasn't right, so it ended, but all the stuff that happened afterwards," he noted. Swift and Harris ended their relationship after dating for 15 months.