With her flawless complexion and immaculate make-up, Meghan Markle has become quite the beauty and skincare It girl since capturing Prince Harry's heart in 2016.
And now, women all over the globe can take a sneak peek into what it takes to look as polished as the Suits star on a daily basis, as her make-up artist Min Min Ma has revealed her go-to beauty products.
During a chat with E!, the talented make-up artist shed light on what Markle uses on her freckled, luminous skin, and it appears she's a fan of neutral tones to enhance her natural good looks.
Min Min said that Markle's radiant appearance is defined by "A sun-kissed complexion, soft smoky eyes in bronzy, earthy tones and soft nude pink/coral lips," adding that she never uses full coverage foundation as a base for Markle's face.
She added: "I do very light skin make-up to ensure her freckles remain visible. Also, I try to use a little face powder to ensure her skin looks glow-y at all times."
For her foundation, Min Min said that the actor's go-to is the popular Chanel VitaLumiere Aqua, which she likes to top it off with Yves Saint Laurent's Touche Eclat coverage stick for a radiant, flawless finish.
Markle's make-up artist went on to divulge key pointers to the actor's radiance, claiming she dabs the star's face with a touch of Decleor's Arromessence Rose D'Orient Soothing Oil Serum.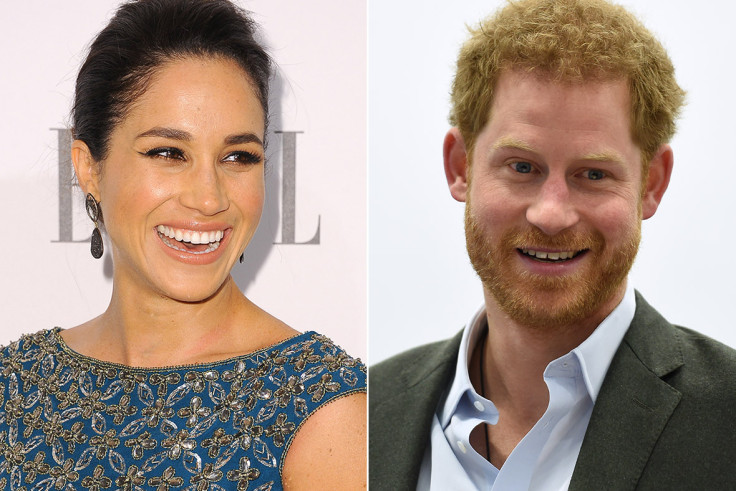 This modest skincare product comes with an approximate £36 price tag and is packed with natural essential oils and promises to offer immediate softness while reducing irritation.
Markle, who is three years older than her beau, likes to hide any signs of fatigue by reviving eyes with a GM Collin Instant Radiance Anti-Aging Eye Patch. On Amazon, a pack of five of these eye patches retails for £253.99.
When it comes to body skincare, Markle reaches for Decleor's Aroma Nutrition Nourishing Rich Body Cream which retails for approximately £25.
Markle – who has been dating Harry since last summer – recently revealed that being airbrushed in photographs is her pet peeve, so it's believable that she would opt for a simple, lightweight make-up and skincare routine.
In an interview with Allure magazine, Markle claimed she gets irritated when her skin tone is changed by editors and her freckles are removed in pictures.
She said: "I have the most vivid memories of being seven years old and my mom picking me up from my grandmother's house. There were the three of us, a family tree in an ombré of mocha next to the caramel complexion of my mom and light-skinned, freckled me. I remember the sense of belonging, having nothing to do with the colour of my skin."