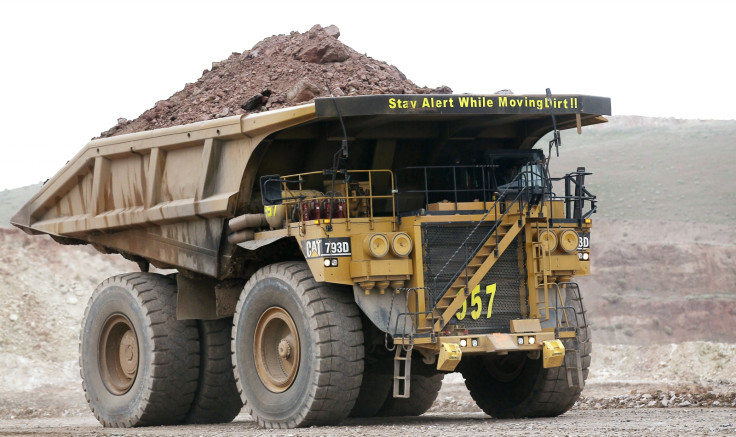 Falling asleep at wheel of a car is perilous as it is, but the risk is even greater when you're sitting behind the wheel of a 400-plus-tonne dump truck. That's why Caterpillar is equipping its mining vehicles with facial recognition software, which will identify drowsy drivers and encourage them to take a nap.
Caterpillar Safety Services has partnered with technology company Seeing Machines to install fatigue detection software in 5,000 of its mining vehicles around the world. According to The Huffington Post, the technology scans for signs of micro sleep – episodes of sleep that can last just fractions of a second – and alerts on-site management that their driver may need a rest.
The fact that mines operate 24 hours a day can interfere with workers' natural body clock, making nodding off unexpectedly a real risk.
Speaking to The Huffington Post, Sal Angelone, a fatigue consultant at Caterpillar, said: "It's not unusual for someone to lose their frame of reference of what is normal in regard to fatigue. Many sites run a 24/7 operation. These drivers are not always sleeping through the night."
Caterpillar's system uses an integrated camera and light system to detect signs of drowsiness through head position and eye tracking. When it detects signs of fatigue, an alarm will sound in the cockpit and a video of the driver is sent to Caterpillar's HQ. A safety adviser then contacts the site manager, who in turn speaks to the driver to see if a "sleep intervention" – a nap – is needed.
Caterpillar began installing the software in its fleet of mining vehicles in 2015. Since then, the company says it has recorded some 600 so-called fatigue events on its work sites. It estimates this to be an 80% reduction of such events from previous years.
The company eventually hopes to expand the technology to all of its mining vehicles deployed around the world.