A bell-ringer at a cathedral in the Netherlands played a musical tribute to the late lead singer of Linkin Park, Chester Bennington. Local man Jonathan Schoenmaker reached out to the carillon player at the Dom Tower in Utrecht, asking if they could play a tribute to Bennington for a memorial that was set to take place.
Unable to attend the memorial, the carillon player performed Numb and What I've Done by Linkin Park during their regular Saturday afternoon concert. Bennington, who was 41, was found dead at his home in Palos Verdes in California on 20 July. The confirmed cause of death was suicide.
Formed in 1996, Linkin Park have sold more than 70 million albums worldwide. The band's debut album, Hybrid Theory, released in 2000, was a huge commercial success and was the best-selling debut album of the decade.
The band's second studio album Meteora, released in 2003, has sold more than 27 million copies worldwide and is certified six times platinum by the RIAA. Linkin Park have also won two Grammy awards.
Bennington's band members paid tribute to the musician in a statement: "Our hearts are broken. The shock waves of grief and denial are still sweeping through our family as we come to grips with what has happened.
"You touched so many lives, maybe even more than you realised."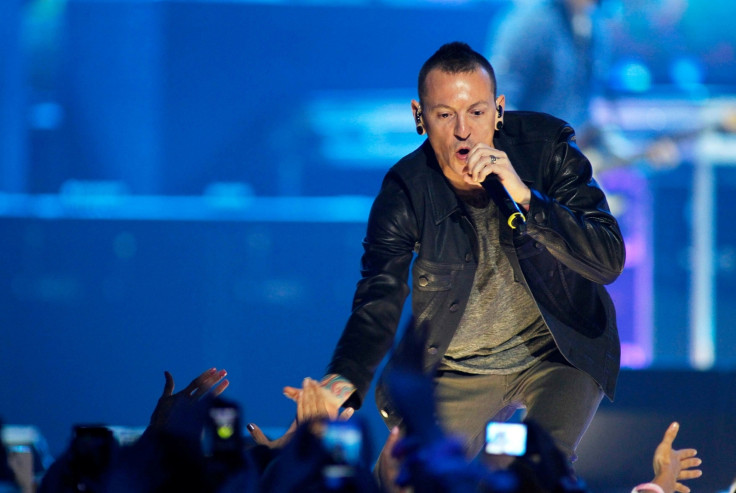 The Samaritans provides a free support service for those who need to talk to someone in the UK and Republic of Ireland.
Visit Samaritans.org or call 116 123 (UK) or 116 123 (ROI), 24 hours a day, 365 days a year. Visit this website to find a support phone number in your country.