Celebrity Big Brother viewers were left flabbergasted and threatened to boycott the show on Wednesday night (4 August) after housemate Aubrey O'Day spat in Stephen Bear's food.
The American singer, 32, appalled the viewing public when she contaminated her fellow CBB contestant's food with her saliva and was given a formal and final warning for her behaviour.
But that wasn't good enough for people watching at home, with many citing that producers should have intervened and stopped Bear from eating the sandwich. The incident comes shortly after viewers called on Big Brother to punish Geordie Shore star Marnie Simpson for flashing her breasts at Saira Khan earlier in the week – with the show receiving 79 official complaints.
TOWIE star Lewis Bloor deemed Aubrey's actions as "disgusting" and many of the housemates agreed that they couldn't believe she had spat in his food.
One viewer wrote on social media sharing site Twitter: "Big Brother should've intervened and stopped Bear from eating the sandwich, they're equally as guilty as Aubrey #CBB," while another put: "Aubrey, you're like, like, like, like, disgusting, like like, really, like, disgusting like #cbb."
Meanwhile, glamour model Chloe Khan and Heavy D also came under fire for taking their feud too far. Heavy D has previously received criticism for "bullying" the Playboy Bunny, but now Chloe has faced backlash for reacting. During the shopping task, Chloe told housemates during a conversation: "Even if I'm single I'm not for him. Even if I'm single I don't have to f*** the fat one."
The shopping task involved the housemates split into two groups: The Artificials and The Humans. Each Artificial was assigned a human to take care of and perform duties for, and Heavy D and Chloe were conveniently linked up. He soon began to overextend his demands and asked her to clean his pants and give him a neck massage.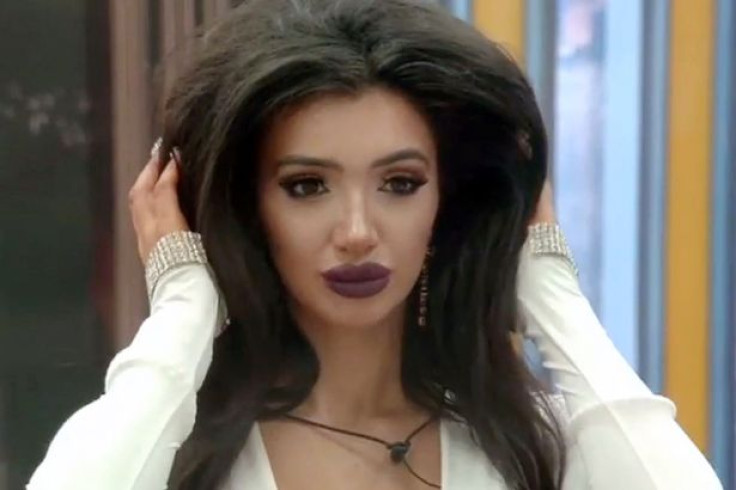 Heavy D also requested that Chloe make him some peanut butter on toast, before Chloe claimed that she was not comfortable with what he was asking her to do.
Viewers discussed the squabble on social media, with one user writing: "Heavy D comes across as one of those men that flirts with women, then calls them ugly when he gets rejected. Just sayin. #CBB," while TOWIE's Ferne McCann saw the light-hearted side, tweeting: "Heavy D is such a wind up! #cbb".
Chloe soon got revenge on Heavy D by planting condoms, chilli powder, tampons and lotion in his bed, as well as pouring water into his shoes. The pair soon made up and Heavy D laughed off the prank and accepted it as a joke.
See more of the Twitter reaction below.