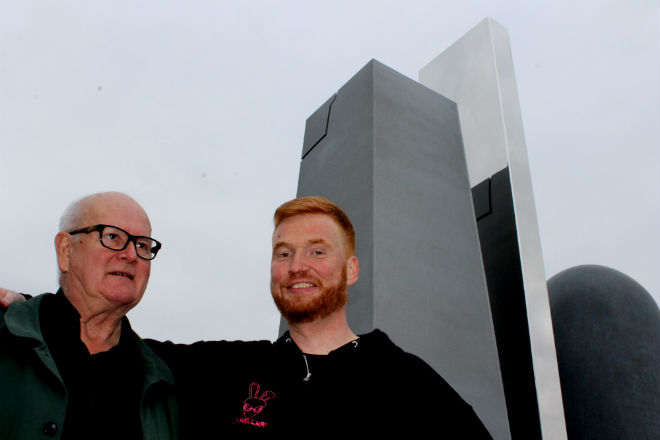 Dedicating a physical monument in the real world to a disparate group of gamers from across the globe is not something which immediately strikes you as a rational idea.
Indeed Hilmar Veigar Pétursson, CEO of CCP Games which today unveiled just such a monument to the players of its massive online space epic Eve Online, went one further, calling it a "bat-sh*t crazy idea".
Unveiling the momument called Worlds Within a World in Reykjavik harbour, just in front of the CCP Games headquarters, Pétursson said: "Building a monument for a computer game might seem odd, but for this one, which has saved all our lives all our lives you would do."
The monument marks the contribution made by the hundreds of thousands of subscribers to Eve Online, the online space game set in the science fiction world of New Eden in which players pilot customisable ships through a galaxy of over 7,500 star systems.
Marking the beginning of Eve Fanfest 2014, the company's annual celebration of its gaming universe, the monument was created by artist Sigurður Guðmundsson who lives and works in China, in association with two art directors from the game Börkur Eiríksson and Ásgeir Jón Ásgeirsson.
At the unveiling Guðmundsson said the virtual world which the game occupies is very similar to the non-real world artist inhabit when they try to create works of art such as this sculpture.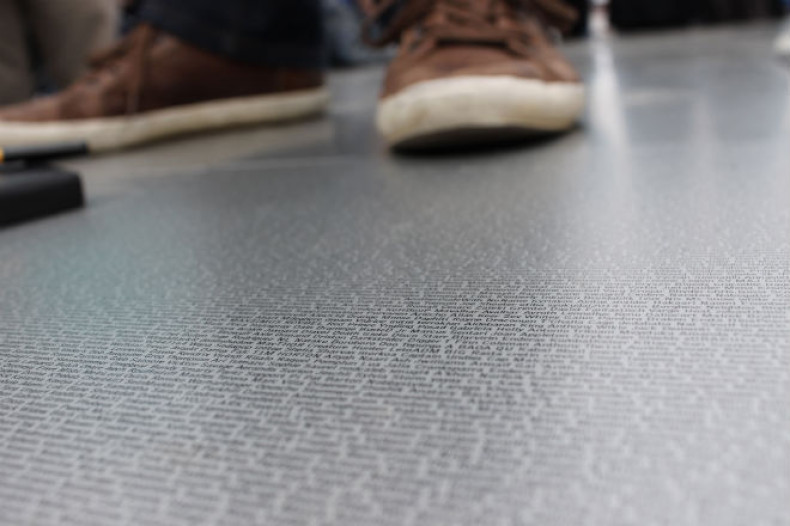 To mark the importance of the players to CCP Games' success, the company has inscribed the names of every single subscriber (as of 1 March, 2014) on the base of the triumvirate of monoliths which make up the monument.
There is even an online tool to help you find your name amongst the hundreds of thousands of others.
CCP Games has buried a laptop with messages and videos from players and developers underneath the monument which will serve as a time capsule should anyone every forget about Eve Online in the future.
The monument was official unveiled by the comedian-turned-politician mayor of Reykjavik Jon Gnarr. While he did thank all the Eve Online players around the world for their part in making CCP Games an Icelandic success story, the most interesting part of his speech was when he proudly boasted that he doesn't believe in reality, doesn't believe he exists or doesn't believe any of us exist either.
If only Boris Johnson could be so interesting.
Eve Fanfest 2014 will be taking place in Rekyjavik this week with thousands of fans, players and developers coming together to hear the latest news about Eve Online, the virtual reality offshoot Eve: Valkyrie and to see 10 CCP developers take on an MMA fighter in a cage match.